[ad_1]

Anthony Mackie, one of the stars of Avengers: End of the Game, thought that Dave Bautista accidentally killed Tom Holland on the film set.
Accidents happen when making movies, especially when there are dangerous stunts involved. Anthony Mackie, who plays Falcon in End of the game, thought he may have witnessed one of these truly shocking incidents while making the film.
Speaking of Celebrity Fan Fest, the actor revealed that he thought Dave Bautista accidentally inflicted a fatal injury on Tom Holland: "There was a day we were filming and Tom Holland was after me. It was the day that Chris Evans said "Run" and we all rushed to battle, so everything is environmentally friendly and there are maybe 300 people on set. We've had a gap between the camera settings and Bautista comes out and he and Tom Holland are talking over my shoulder.
"All of a sudden, he makes that leap, flying, punching kick and literally the stage shook. I thought he had beaten Tom Holland and I was like, "Oh my God, you just killed Tom!" So I turn around and see Tom sitting there and "Dude, what are you doing?" And Tom is? Calm down? he is teaching me a change! […] It was the most frightening moment of my life. I thought he killed him.
SEE ALSO: Black Widow Scene in Avengers: Endgame had to be refuted, says Jeremy Renner
Luckily, no damage was done to the MCU Spiderman during the making of the movie!
Avengers: End of the Game stars Robert Downey Jr. (Iron Man), Chris Evans (Captain America), Mark Ruffalo (Hulk), Chris Hemsworth (Thor), Scarlett Johansson (Black Widow), Jeremy Renner, Josh Brolin Brie Larson (Captain Marvel), Paul Rudd (Scott Lang), Don Cheadle (War Machine), Karen Gillan (Nebula), Chadwick Boseman (Black Panther), Tom Holland, Sebastian Stan , Anthony Mackie (Falcon), Elizabeth Olsen, Benedict Cumberbatch, Danai Gurira, Benedict Wong, Chris Pratt, Zoe Saldana, Dave Bautista Drax), Bradley Cooper (Rocket), Vin Diesel (Groot), Karen Gillan (Nebula), Pom Klementieff (Mantis), Tom Hiddleston (Loki), Gwyneth Paltrow (Pepper Potts), Evangeline Lilly, Letitia Wright Shuri) and Tessa Thompson (Valkyrie).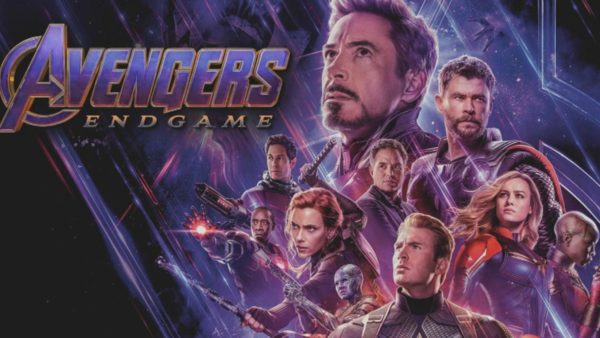 [ad_2]

Source link