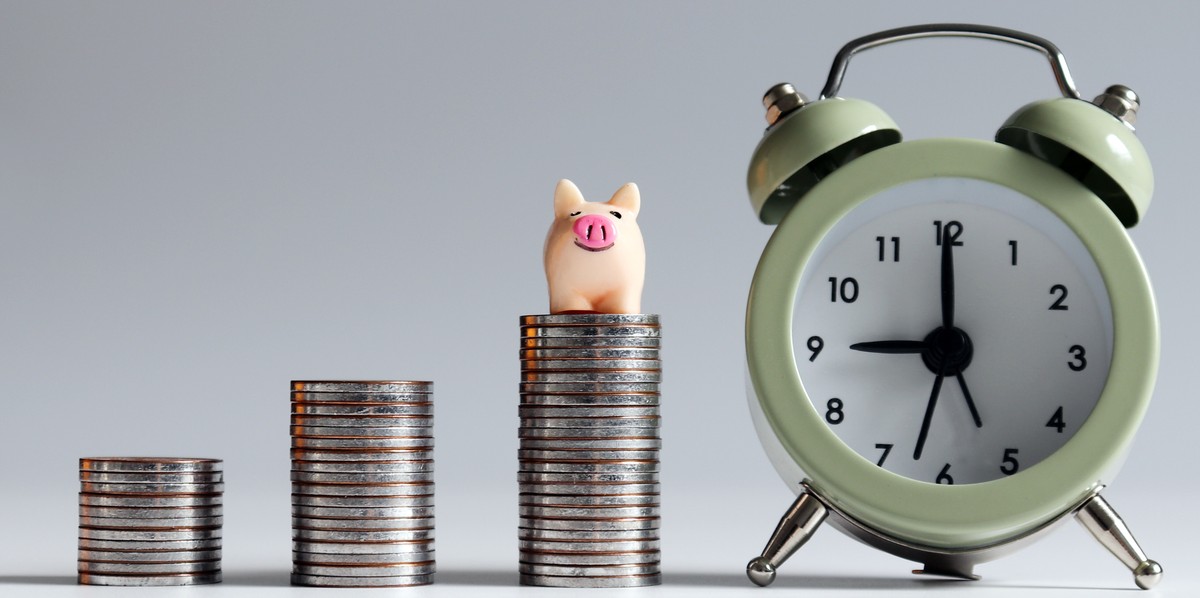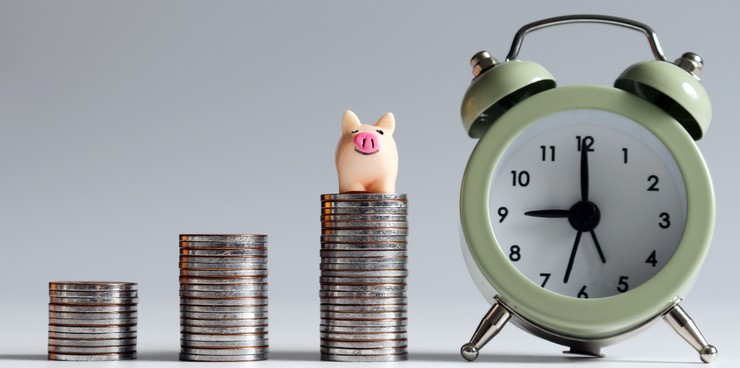 Gone are the days when the dispute over affordable interest rates and good savings was in the price. We investigated how much interest does not save in euros today and how much it saves in dinars – the conclusion is that in some banks it is hardly worth depositing euros, while the most profitable economy has been in dinars for over a year.
Interest rates on savings in euros are currently at a minimum. In most banks, the interest rate is the same, from 0.2% for forward euros per year, up to a maximum of 0.6% for foreign currencies every three years. Practically just over € 10 per year can be earned on a term deposit of € 5,000, including a 15% interest tax.
At the same time, banks offer similar interest rates for Canadian and Australian dollar savings (from 0.26 to 0.43% per annum for 12- and 36-month savings).
On the other hand, the saving interest on dinars is not taxed and is significantly higher. In some banks, a minimum of 10,000 RSD is usually possible. Interest is 1.5% in the three-month period, 2.5% in the semester and 3.6% in the one-year period, four% in the two-year period and 5.5% in the five-year period.
Virtually anyone saving 10,000 dinars a year will receive an additional 360 dinars. If he deposits this money for 36 months, he will receive 1,412 dinars of interest, while for a period of five years he can receive interest of 3,069 dinars.
"However, when depositing for such a long term, one must bear in mind the risk of unpredictable movement of the domestic currency, because any weakening of the dinar also reduces the interest rate. At the same time, one should also know that the dinar has been stable for almost three years, "a bank told Blic Biznis"
Ten years ago, in a week of savings, banks were paying interest of up to eight percent a year. In some banks, up to € 900 could be earned by € 10,000 in just one year.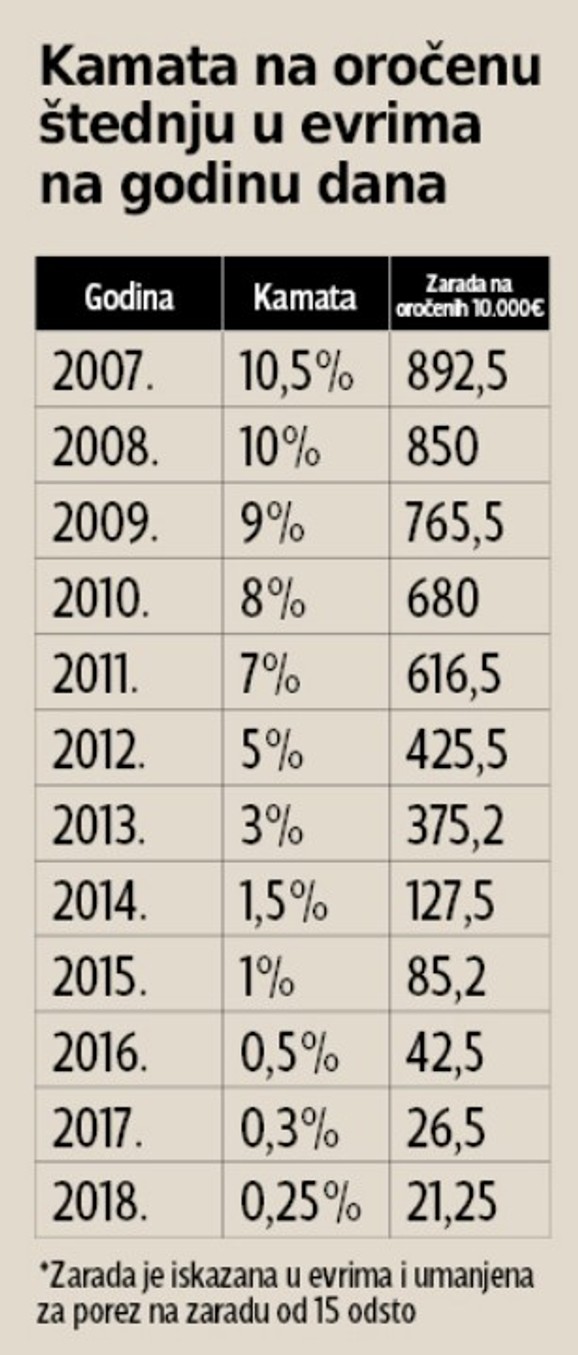 Interest rates on savings are also minimal in Europe. True, lending activity has increased, especially when it comes to cash and consumer loans, even home loans in Serbia, but banks still have more resources than they can afford. In such a situation, savings interest is only an additional expense. In addition, banks currently have the ability to raise money for regular business, on the other hand, much cheaper.
"Banks operating in Serbia today can lend at an interest rate of less than 0.3% a year in the international banking market, so why would they pay citizens more for savings," one bank said.
When asked why citizens entrust money to banks, bankers claim that the reason is security and that they have a checking account with that bank.
Total savings of 11 billion euros
Citizens' economies are constantly increasing; therefore, according to the National Bank of Serbia, the dinar is already at the level of about 70 billion dinars. At the same time, the foreign currency economy exceeding € 10 billion continued to grow.
Also read how to develop good habits and save money successfully.
<! –
Notification trigger paragraph test
->