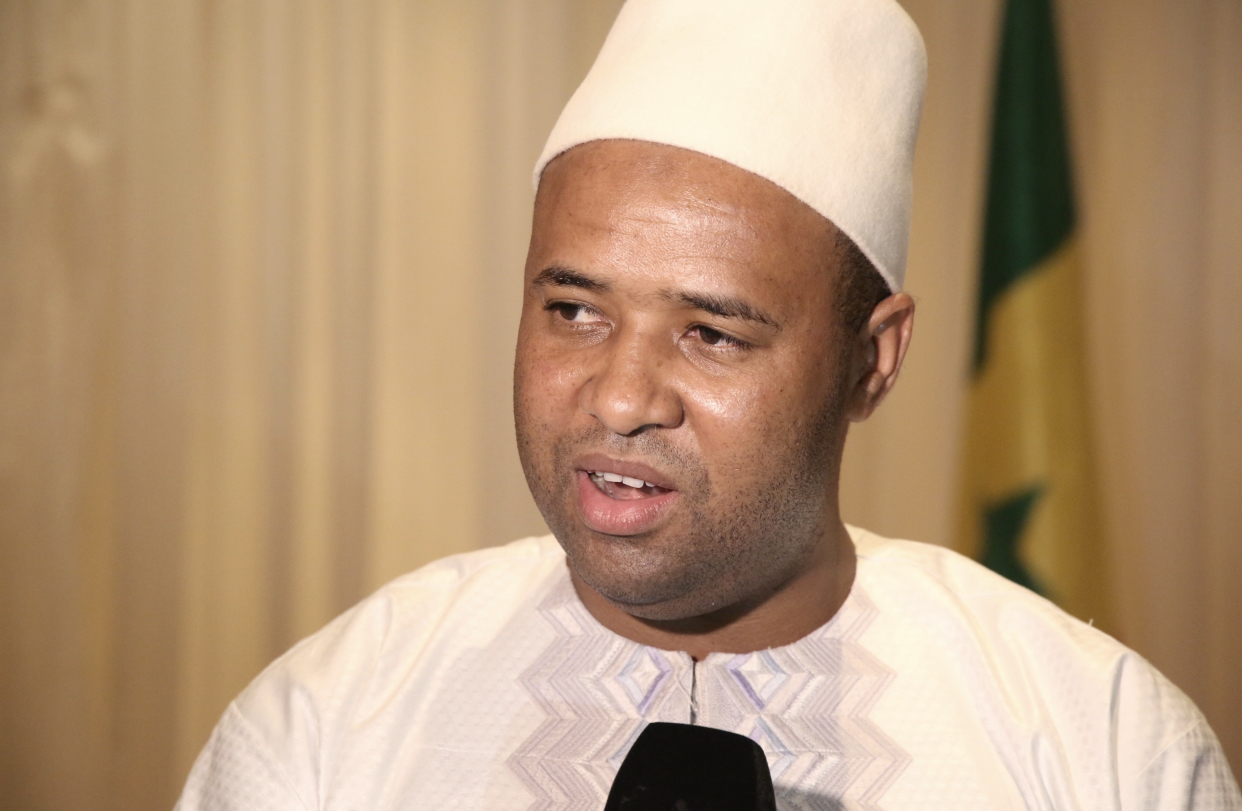 [ad_1]

Baldé, installed Thursday by the Board of Directors, officially took over this Friday after a ceremony of delivery of "sobriety", according to him, according to the recommendations of President Macky Sall.
The former Minister of Communication, Telecommunications, Post and Digital Economy left the government in the last reorganization on April 8 before being appointed head of La Poste.
Welcoming the "renewed confidence" of the Head of State on him, Abdoulaye Bibi Baldé said he accepted his new missions "with humility and determination."
"I think I measured my task," he told reporters shortly after the delivery of his predecessor, Ciré Dia, to whom he paid tribute.
"Today, if I have to summarize the mood that animates me, it is in three words: first recognition by the President of the Republic for his trust, but especially respect for -vis the outgoing Director General, vis-à-vis the board of directors, respect especially vis-à-vis staff (…) who did a great job, colossal, but the challenges remain many (.. ", said Baldé.
He then expressed his "trust" with the workers of La Poste, a "dedicated and committed team, they are men of the seraglio (…), it is their home …", assuring their commitment to trust in postal workers, to exchange with them and "all stakeholders" to achieve the expected results.
According to Abdoulaye Bibi Baldé, the competition represented by information and communication technologies should be transformed into opportunities by La Poste "to accelerate the development of the group, society."
He pointed out that his move to the Ministry of Communication, which was also responsible for Telecommunications, Post and Digital Economy, reinforced this perspective and increased his confidence.
Asked about the most urgent projects that he is called to face, Abdoulaye Bibi Baldé announces a "road map" as soon as possible.
"The challenges, at the moment, are numerous," he said, adding that the restructuring of La Poste, its modernization, its development are issues that are close to his heart.
Shortly before, addressing the public in the national language of Pulaar, he said he expected people who could be called to work in La Poste "loyalty, honesty and seriousness," emphasizing the importance of "discrete and honest" employees. .
APS
[ad_2]

Source link