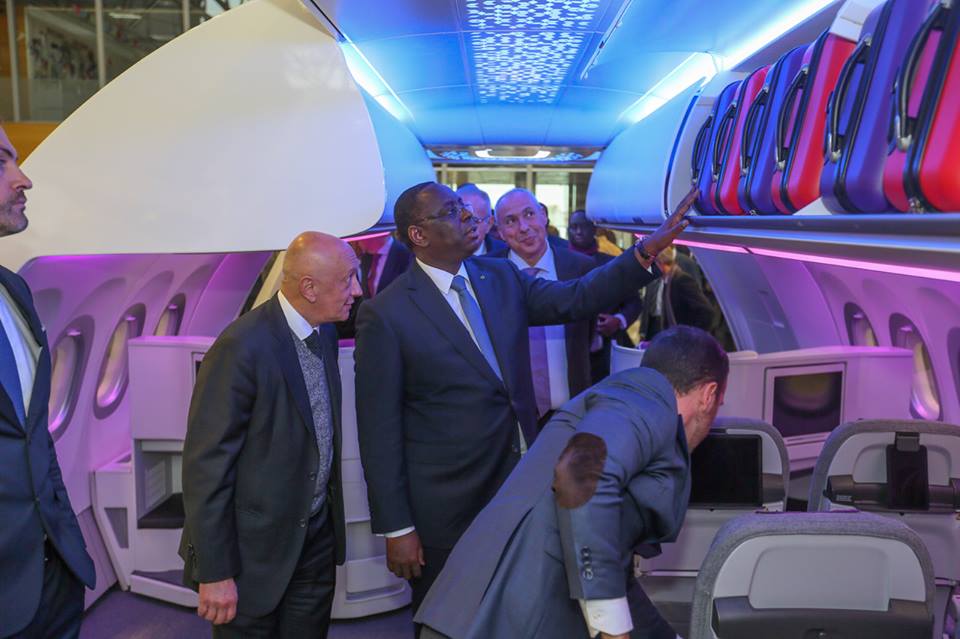 President of the Republic Macky Sall chaired on Thursday the reception ceremony of the Airbus A330-900 Neo Air Senegal. On that occasion, the Head of State hired the relevant departments of the administration for the company's travel agents.
"Here we are at Diass to make another promise from PSE with the receipt of Air Senegal's first Airbus A330-900 Neo.This is the second Airbus flight in its history on the African continent while waiting for the second aircraft. is acquiring a state-of-the-art aircraft and innovation to honor our beautiful region of Casamance, giving this aircraft its name, "says Macky Sall.
According to the President of the Republic, this new acquisition strengthens the fleet "of our Senegalese company with the second Airbus and the third". "We are prepared to start operating our international network," he says.
"This vocation has an ambitious vision of what I call bold Senegal, which is progressing and working with a modern airport that meets international standards in terms of traffic," said the head of state. He added, "We are taking the time to study with the best skills to learn lessons from past failures to make informed decisions. so it took our time to get the latest generation of aircraft, "said Macky Sall.
In the end, he hired relevant travel management departments for Air Senegal travel agents. Because, he will say, "Well-ordered charity begins with itself."
Seneweb

Source link