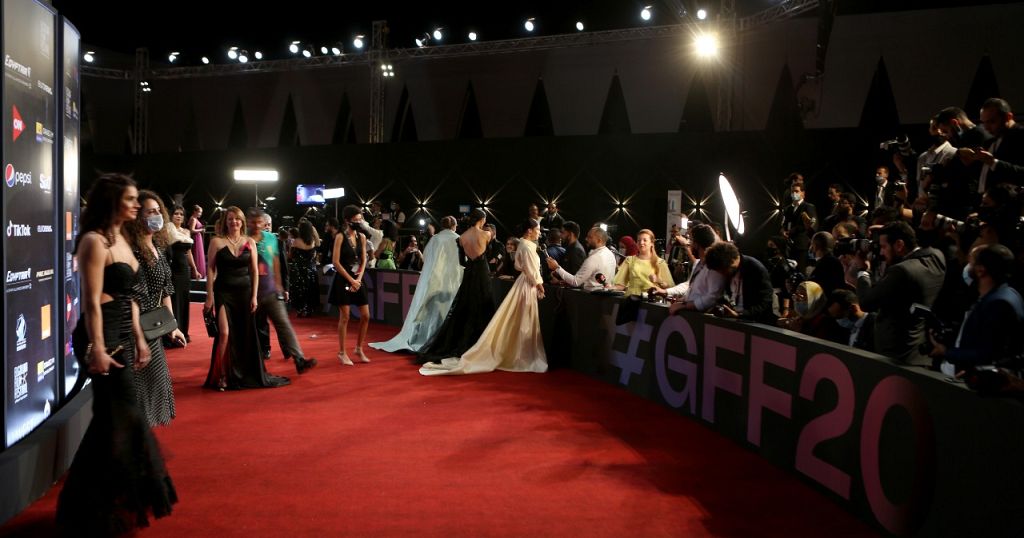 Opening the curtains to the El Gouna Film Festival, In Egypt. A somewhat special fourth edition in this time of health crisis, but like the Venice Film Festival in early September, organizers have implemented strict measures to ensure the safety of everyone, while celebrating the best of cinema.
"There is no better way to support filmmakers and the mission of cinema than organizing festivals, especially independent cinema", considers the festival director, Entishal Al Tamimi.
This year again many actors and directors from the Arab world paraded on the red carpet. But, unlike other editions, few international stars managed to reach the shores of the Red Sea, due to travel restrictions due to Covid-19.
Among the foreign actors present, however, were the French Gérard Depardieu, who received an award for his career at the opening ceremony.
"The man who sold his skin", directed by the Tunisian Kaouther Ben Hania, opened the festival. The film evokes the trip of a Syrian refugee to Lebanon, who agrees to get a complete tattoo of a contemporary artist, in exchange for a ticket to Europe.
"From the character's point of view, he is not a refugee, he received the refugee label and that is something he has to face. It is part of Kaouther's ingenuity for this film."says the actor Yahya Mahayni.
With the slogan "The Culture of Dreams", the Festival will present 63 films over 9 days – in the hope of inspiring those who dream, even in the most difficult circumstances.
Source link