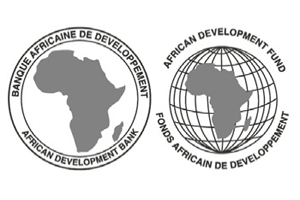 TITLE OF POSITION: DIRECTOR OF THE DEPARTMENT, RENEWABLE ENERGY AND ENERGY EFFICIENCY (PERN)
COMPLEX: ELECTRICITY, ENERGY, CLIMATE AND GREEN GROWTH (ENP)
DEPARTMENT: RENEWABLE ENERGY DEPARTMENT AND ENERGY EFFICIENCY (PERN)
Position: EL 5
SUPERIOR SUPERIOR: VICE-PRESIDENCY, ELECTRICITY, ENERGY, CLIMATE AND GREEN GROWTH (ENP)
PLACE OF ATTRIBUTION: ABIDJAN, COTE D & # 39; IVOIRE
POSITION INFORMATION: THIS POSITION BENEFITS IN THE INTERNATIONAL STATUS AND HAS A RIGHT TO THE TERMS AND CONDITIONS OF EMPLOYMENT.
If you encounter technical difficulties when registering your application, send an email with a precise description of the problem and / or by sending a screenshot indicating the problem to: HR Direct [email protected]
SAP No .: 50092420
CLOSING DATE: DECEMBER 13, 2018 (at 23:59 GMT)
THE BANK:
Established in 1964, the African Development Bank is the first pan-African development institution. Its mission is to promote economic growth and social progress across the continent. The Bank has 80 member countries, including 54 African countries (regional member countries). The Bank's development program aims to provide financial and technical support to transformative projects that will significantly reduce poverty through inclusive and sustainable economic growth. To further focus on the ten-year goals (2013-2022) and achieve greater development impact, five main areas (High 5) have been identified, in which interventions will need to be intensified for Africa. , namely: energy, agribusiness, industrialization, integration and improvement of the quality of life of African populations.
THE COMPLEX:
The Vice Presidency for Electricity, Energy, Climate and Green Growth "is a sectoral complex focused on the priority objective of" Lighting Africa and Feeding Energy for the Top 5 ". policies and strategies in this area, (ii) provide strong regional technical expertise to the regions, providing a pool of experienced people who can be consulted for their expertise in complex transactions, (iii) developing new financing instruments, (iv) of the Bank, representing it to external stakeholders in all aspects related to the goal of "Lighting Africa and providing energy." The Complex will focus on energy, policy and regulatory systems, renewable energy, and climate and green growth.
THE RECRUIT DEPARTMENT:
The PEPI complex will oversee the development of energy systems strategies and policies, ensure coherence among stakeholders and represent the Bank to external stakeholders, initiate projects, develop new innovative financial instruments and ensure implementation of the Enlighten Africa and Energize Energy ". The Complex will initiate and execute transactions in the public and private sectors in partnership with our regional offices and other Complex departments.
There is a department in this new complex responsible for renewable energy and energy efficiency (PERN). The overall objective of the Directorate is to promote the development of renewable energy in Africa, energy efficiency and clean cooking solutions. It is the responsibility of the Director to lead the team to achieve these objectives of the Bank and the Regional Member Countries (PRMs). The team will pilot the Bank's initiatives in the sector, lead programs with public and private sector projects, and collaborate with clients in networked, mini-network and off-network solutions.
THE POST:
The Director will assume overall responsibility for the Directorate of Renewable Energy and Energy Efficiency (PERN) and will be responsible for assisting the Bank's regional member countries and African sub-regions to develop renewable energy, promote energy efficiency and integrate clean cooking solutions into their energy systems, combining public and private sector activities. In this role, he will oversee the Division Heads responsible for renewable energy, energy efficiency and clean cooking and energy initiatives in order to (i) promote the development of renewable energy in Africa and position the Bank as a leader, (ii) promote energy efficiency and clean kitchen solutions (iii) and implement various initiatives with CMRs, donors and other stakeholders.
In addition, he will be responsible for coordinating the implementation of relevant flagship programs, including the program "From the Desert to Electricity", the DESCO funding program, the Sustainable Energy Fund for Africa, the Market Development Program. green mini-grids and the Energy Integration Fund. Under this role, the Director will also have to collaborate extensively with external partners, in coordination with other World Bank departments to mobilize funds and co-financing for the climate.
MAIN FUNCTIONS:
Reporting directly to the Vice President of Energy, Climate, and Green Growth (PEVP), the Director of the Department of Renewable Energy and Energy Efficiency (PERN) will assume the following duties and responsibilities:
1. Coordinate the implementation of the relevant flagship programs to ensure the implementation of the new energy pact;
2. Supervise the Renewable Energy Division to promote the development of renewable energies across the African continent and position the Bank not only as a reference for renewable energy, but also as an effective and innovative partner of the PMRs and the sector. private sector to finance and implement projects in this sector;
3. Supervise the Energy Efficiency and Clean Kitchen Division to promote energy efficiency and clean cooking;
4. Oversee the workflow of energy initiatives to promote and implement various multi-stakeholder initiatives;
5. Ensure that divisions maintain dialogue with platform teams in the process of identifying, preparing, implementing and monitoring renewable energy operations, off-grid access to energy efficiency and clean cooking solutions;
6. Articulate with regional and national offices to establish and implement reserves of renewable energy projects in the MRCs;
7. Ensure that Management supports the PMRs to ensure the effective implementation of renewable energy components as part of their nationally determined contributions;
8. Ensure that the Directorate helps PRMs to establish a favorable policy and regulatory environment (including the setting of quality standards) for the development of renewable energy, network access or mini-grid network, energy efficiency and cooking solutions clean;
9. Ensure that the Board provide technical advice to support energy projects and improve access to funding through specialized funding mechanisms and expanded safeguards;
10. Ensure that the Branch provides technical guidance to support energy efficient catalyst projects and improve access to finance for small energy efficiency projects;
11. Ensure that the Branch provides technical advice to support investments in clean kitchen solutions, including supply side support for SMEs that provide clean kitchen solutions and the promotion of clean cooking on the demand side;
12. Collaborate with the Department of Financial Solutions, Energy Policy and Regulation on regulatory issues and in the structuring and financial analysis of complex / innovative projects related to energy efficiency and clean cooking;
13. Assist the Bank to position itself as a leader in the field of knowledge and reflection on relevant issues;
14. Promote an environment that stimulates and rewards innovation, creativity and accountability for results, and encourages employees to maximize their impact on the ground;
15. Supervise the Energy Inclusion Fund managed by an external manager;
16. Oversee the Sustainable Energy Fund for Africa (SEFA) and test its replenishment with SEFA 2.0;
17. Perform other functions as requested by the Vice President of Energy, Energy, Climate and Green Growth.
SKILLS (qualifications, experience and knowledge):
1. Have at least a master's or equivalent degree in electrical engineering, renewable energy, climate change or related fields; an additional qualification, preferably in science, economics and finance is desirable;
2. Demonstrate a minimum of ten (10) years of professional experience in areas related to energy financing, particularly in Africa, as well as five (5) years of experience in management positions. and / or supervision and coordination of work programs or projects;
3. Have a deep knowledge and understanding of the international agenda and the geopolitics of renewable energies, climate change and green growth;
4. Have an extensive network and experience of international institutions and agencies working in the field of renewable energy and climate change in Africa and the world, including the UNFCCC, the Global Climate Facility (GCF), the Fund. The Global Environment Facility (GEF), the Intergovernmental Panel on Climate Change (IPCC), the African Union Commission, the African Ministerial Conference on the Environment (AMCEN), the Conference of African Ministers of the Environment Energy (CEMA) to ensure efficient implementation of renewable energy projects and measures to mitigate climate change;
5. Priority will be given to candidates with experience in the implementation of renewable energy projects in the public service, as well as projects focused on medium / small-scale renewable energy solutions;
6. Long experience in financing the fight against climate change would be an asset;
7. Be able to innovate and devise approaches to improve performance and increase impact for the Bank and its clients;
8. Demonstrate ability to communicate and effectively engage key stakeholders in service delivery (private sector, public sector and civil society);
9. Demonstrated ability to partner with various organizations to achieve complex goals;
10. Demonstrate a proven ability to build and lead a successful team to achieve ambitious and visionary goals;
11. Be a leader who inspires and can motivate others to achieve quality results in complex and demanding environments;
12. Demonstrate strong interpersonal skills that translate into the ability to work in a multicultural, multi-ethnic environment with sensitivity and respect for diversity, while building trust and providing a healthy work environment for diverse team members;
13. Have highly developed trading skills and proven experience in negotiating with senior management, both internal and external;
14. Ability to listen and communicate effectively with supervisory bodies, such as multinational organizations, boards of directors and boards of governors and directors, as well as other senior government officials;
15. Have a good understanding of the factors that promote or hinder success in complex regulatory, political and cultural environments;
16. have a thorough knowledge of the renewable energy sector across Africa and experience in carrying out comprehensive assessments of the technical and economic potential of renewable energy;
17. Have a good understanding of issues related to energy efficiency and clean kitchen solutions;
18. Have a good knowledge of the work of multilateral development finance institutions;
19. Have strong strategic thinking skills and be able to implement practical and sustainable policies and regulations based on strategic concepts and directions;
18. Demonstrate experience in establishing and managing relationships with multiple partners – local organizations, governments and financial institutions;
19. Be able to communicate effectively (written and spoken) in English or French, with a good working knowledge of the other language;
20. Master the use of standard Bank software (Word, Excel, Access, PowerPoint).
Only applicants who meet all Bank requirements and have been selected for further evaluation will be contacted. Candidates must submit a concise resume (CV) and any additional documents that may be required online. The President of ADB reserves the right to nominate a candidate for a lower grade than the announced position. The African Development Bank is an equal opportunity employer. Female applications are strongly encouraged. https://www.afdb.org/fr/
The African Development Bank (AfDB) Group does not receive any fees or contributions of any kind from candidates during its recruitment process (submission or processing of the application, interview, etc.). In addition, the Bank Group does not request information on the bank accounts of the applicants. The African Development Bank Group disclaims any responsibility for the fraudulent publication of job postings on your behalf or, in general, the fraudulent use of your name in any way.
BAD.doc
<! – COMPANY
AFRICASEARCH is the first human resources recruitment and consulting firm specializing in Africa.
Created in 1996 and articulated around a network of offices located in Europe, Africa and the United States,
AFRICSEARCH recruits African managers trained in the best institutions, with high level experiences,
but also expatriate executives with solid African experience.
goals
The Chief Executive Officer is responsible for all tasks entrusted to the structure and that do not fall, specifically,
attributions of the Board of Directors. It guarantees the technical, administrative and financial management of the structure.
Duration of the commitment
Mandate of 3 (three) years renewable once.
station
Prepare the businesses submitted to the deliberations of the Board of Directors, implement the decisions of the Board of Directors and report on their execution;
Communicate regularly to the minister who supervises;
Set all revenue orders
---
Title H2
Training and experience:
Level BAC + 5 in the areas of Telecommunications, Legal, Economic and Managerial
Knowledge of the field of electronic communications an asset;
---
To apply
->