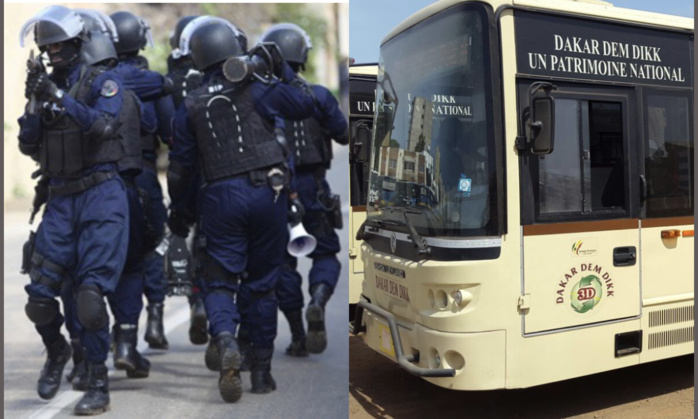 The staff and passengers of a Dakar Dem Dik bus were taken hostage this morning at a secret location in Dakar. Fortunately, the gendarmerie intervened in time … The intervention group of the National Gendarmerie (GIGN) was set up to help unleash the hostage-taking.
First, an armored vehicle blocked the passage for the Dem Dem Dikk bus before a squadron invaded public transport … after a few exchanges of shots preserving the life of the hostages, the hijackers are put out of danger, the hostages were released. .. but the operation is far from over.
GIGN wants to make sure that all threats have been wiped out. A sniffer dog is taken into the bus to help identify a suspect object that turned out to be a bomb. The demining unit is in operation and continues with the help of a robot, away from the threat that will be destroyed.
The operation ends thus without a single loss in human life and as a bonus the arrest of all hostage takers.
It was … an exercise of the national gendarmerie to face the threats that hit the gates of Senegal.
DAKARACTU

Source link