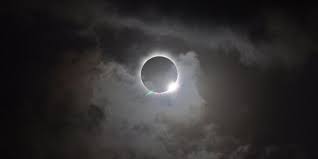 Citizen – Riyadh
The head of the Astronomical Society in Jeddah, Eng. Majid Abu Zahra, reported that the majority of Saudi Arabia will witness a partial loss of the moon before sunrise on Monday, 15 Jumada Al-Awal 1440, corresponding to January 21, 2019, except for the eastern region and parts of the southern region of the Kingdom. The first of two this year.
In a statement, Abu Zahra said that, in general, the lunar eclipse is essentially a "total eclipse" that sees all phases of the globe in North America, South America, Eastern Pacific, Western Atlantic, Western Europe and West Africa. For an hour and two minutes (62 minutes), partly seen from Central and Eastern Africa and Asia.
The rate of lunar eclipse varies in the Saudi regions, where the northern regions will be the most exotic in the discarded part of the lunar disk and the percentage will decrease to the central and southern regions of the kingdom, where the proportion of the discarded part of the lunar disk in Mecca (34 (84%), Tab (79%), Al-Fajeh (76%), (60%) Yanbu Al-Bahr (58%), Mestoura (60%), Rabigh (44%), Thawl (43%), Dahaban (41%), Hail (41%), Rafha ), Al-Ghat (12%), Al-Dawadmi (11%), Al-Qaysumah (17%), Al-Qunfudah (17%), Houta Sudair (8%), Abha (7%) and others (11% (6%), Khamis Mushait (6%), Jizan (4%), Darma (1%).
In the rest of the Arab region, the eclipse will be seen partly in Kuwait, Iraq, Jordan, Central and Eastern Syria and central and eastern Sudan, and the partial eclipse will not be seen in the United Arab Emirates, Oman, Bahrain, Somalia, Djibouti, Comoros and Yemen. Mauritania, Tunisia, Algeria, Libya, Egypt, the extreme west of Sudan, western Syria, Lebanon and Palestine.
"This total eclipse of the moon will coincide with the closest fall of the moon on Earth," he said. "The giant moon will be larger and lighter than most other satellites."
Another feature of this eclipse is that observers in central and eastern Libya, Egypt, Western Syria, Palestine and Lebanon may see a very rare sight.
He pointed out that the partial eclipse will begin at the same time in all regions of Saudi Arabia and the Arab world at 6:33 am (3:33 am GMT), where the moon begins to enter the earth's shadow and gradually begins to lose light from the top left to the monitor. During the phase of partial eclipse, the shadow of the earth falling on the moon is so narrow that the ancients realized that the Earth is spherical.