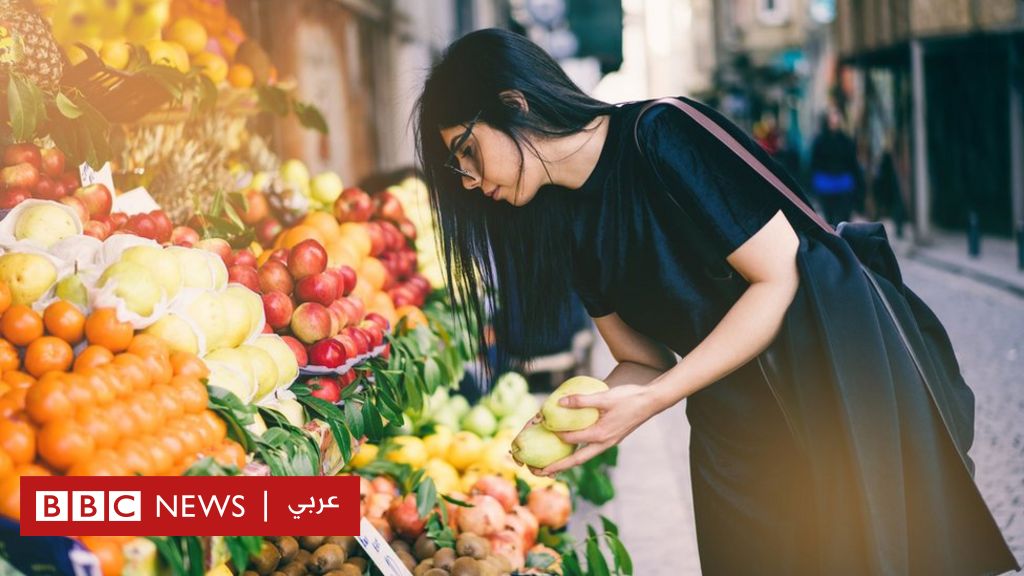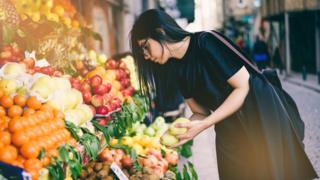 Scientists have developed a diet that reduces the number of deaths and provides food to 10 billion people without causing catastrophic damage to the planet.
Scientists have tried to explore how to feed billions of people over the next few decades.
His response was: "planetary health diet", which does not rule out meat and milk completely.
But this system requires a huge change, from what we accumulate on our plates to the foods we barely eat.
China can sprout cotton seeds and potatoes on the moon
Switzerland votes against "moral food"
What changes will I make?
If you eat meat daily, this is the first hurdle. For red meat, you can eat a piece of hamburger once a week, or a large steak for the month, this is a maximum.
But you can eat a variety of "starchy vegetables" such as potatoes or cassava, which is widely consumed in Africa.
So what is the diet in detail?
If you stick to this system, that's all you can do every day:
1. Nuts: 50 grams per day.
2 – beans, lentils and other pulses: 75 grams.
3. Fish: 28 grams.
4 eggs: 13 grams.
5. Meat: 14 grams for red meat, 29 grams of chicken meat.
6. Carbohydrates: 232 grams for cereals, such as bread and rice, and 50 grams for vegetables rich in starch.
7 – Milk: 250 grams, or equivalent to a glass of milk.
8 vegetables: 300 grams, fruits 200 grams.
The diet also expands to 31 grams of sugar and about 50 grams of oils such as olive oil.
Would it taste terrible?
Professor Walter Willett, a Harvard researcher, says it is not. After his childhood on a farm, he ate three slices of meat a day, now becoming widely compatible with the planetary diet.
"There is a huge diversity in this diet, you can pick up these foods and mix them in thousands of different ways," he says.
Is it real or fiction?
The proposed system requires changes in diets in almost every corner of the world.
People in Europe and North America will need to reduce red meat intake to a large extent, while in Asia they will need to reduce the amount of fish, and in Africa they should reduce the amount of starchy vegetables.
"Never before has humanity tried to change its diet on this scale and so quickly," says Lynn Gordon, director of the Stockholm Center for Energy Adaptation at Stockholm University.
"Whether it's fiction or not, imagination is not necessarily bad, it's time to dream about a good world."
Taxing red meat is an option that researchers say is necessary to persuade us to change our diets.
Who invented this system?
A group of 37 scientists from around the world, part of the EAT-Lancet Committee of the Lancet Medical Committee, was involved in the design of this diet.
These scientists are a mix of agricultural scientists, climate change and nutrition. It took two years to reach their conclusions, published in the Lancet.
Why do we need a diet for about 10 billion people?
The world population reached 7 billion in 2011 and is now at about 7.7 billion.
This number is expected to hit 10 billion by 2050 and will continue to rise.
Will this reduce the deaths?
Researchers say the system will save the lives of about 11 million people, who die each year.
This number is due to the expected decline in the number of people suffering from diseases caused by unhealthy diets such as heart disease, strokes and certain cancers.
These diseases are the leading causes of death in developed countries.
So, will this system save the planet?
Scientists intend to feed more humans, along with the following:
Reduce greenhouse gas emissions as much as possible.
Prevent the extinction of any species of living organisms threatened with extinction.
No expansion of agricultural land.
But just changing the diets is not enough.
To achieve this goal, it is also necessary to halve food losses and increase the amount of food produced in the current agricultural area.
Why does not the system prevent meat consumption?
"If we just cut emissions, we can say that everyone will be vegetarian," says Willett.
But he said it is unclear whether the vegetarian diet is healthier or not.
So, what happens now?
The EAT-Lancet will bring these findings to governments around the world and to entities such as WHO to see if they can begin to change the way we eat.
Source link