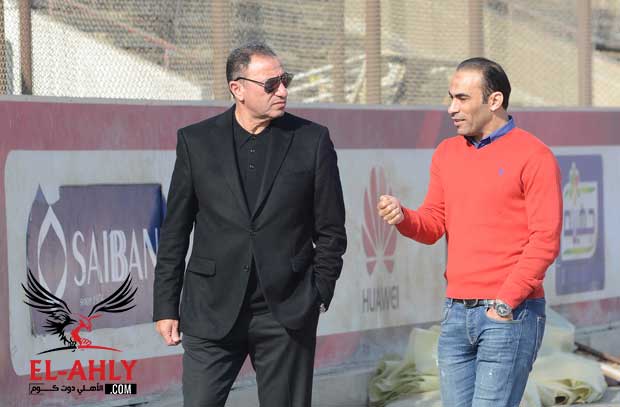 [ad_1]

Side dish: Mohammed Al-Dakr
Players from Al-Ahly's first football team return for Saturday's collective training at Mukhtar Tash Stadium on the island in preparation for the next Egyptian game.
Ahly faces Al-Masri in a delayed match of the 19th round of the Egyptian championship on Thursday night.
A reporter reported El-Ahly.com That the president of the Al Ahli club, Mahmoud Al-Khatib, met with the technical team led by Martin Lasarti in the presence of Sayed Abdel Hafiz, the director of the ball before the game's launch.
Al-Khatib made a point of meeting with the technical team and Abdul Hafiz before attending the players in a session that lasted about 15 minutes to end the meeting and should meet the club president with the players immediately after his presence.
[ad_2]

Source link