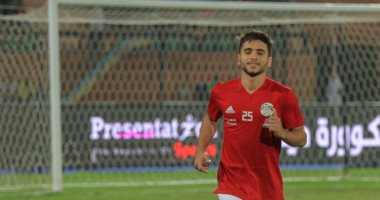 [ad_1]

Officials at the Ahli club are considering canceling an agreement involving Mohamed Mahmoud Defender and Wadi Degla during the January transfer window or postponing the deal to the end of the season.
The study of the Ahli leaders did not rush to join the Aldglawi player, hoping for the emergence of another experienced player, so he can benefit the Red Giant, or postpone the contract to the end of the season to gain more experience and maturity of football through his involvement with Wadi Degla in the league.
Despite the existence of a previous financial agreement between Ahly and Tigris, which provides for transferring the player to the Red Fort for £ 12m, but the recent period has increased the applicants' actions to postpone the conclusion of the deal, especially in the absence of full maturity of the spherical player at the moment.
[ad_2]

Source link