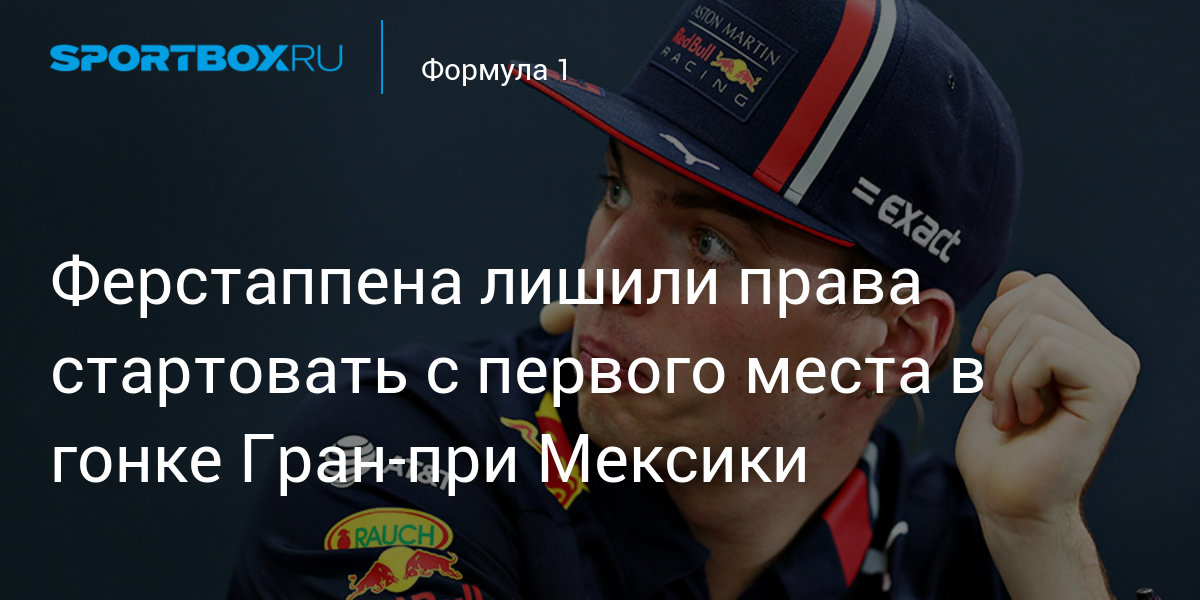 Max Verstappen / Photo: © Dan Istitene / Team / Getty Images Sport / GettyTransitru
Red Bull rider Max Verstappen cannot start from first place in the Mexican Grand Prix race. Organizers fined the driver for non-compliance with Formula 1 sporting regulations.
The Dutch driver during qualifying at the yellow flags due to the accident of the Mercedes Valtteri Bottas driver did not slow down, showing the first result.
https://twitter.com/F1/status/1188237467868172290
Following the investigation, Verstappen was fined three positions at the start of the next race and also received two penalty points.
From pole position, Ferrari driver Charles Lecler will start, and Verstappen will start the race in fourth position.
Russian Daniil Kvyat showed his ninth time in qualifying.
Read too: