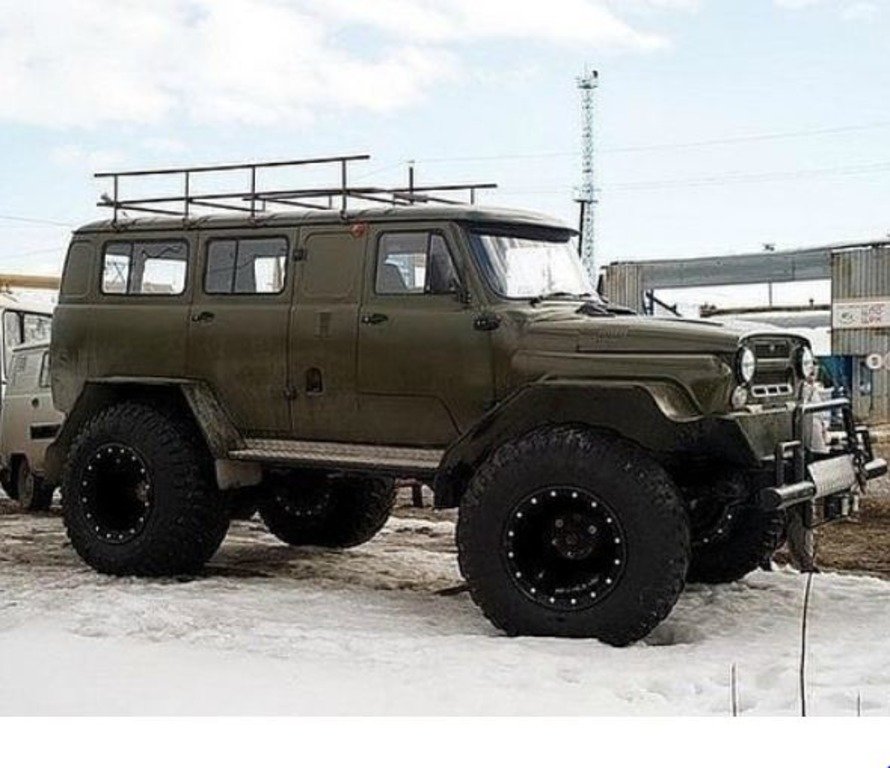 The modified Russian SUV was warmly received by the drivers.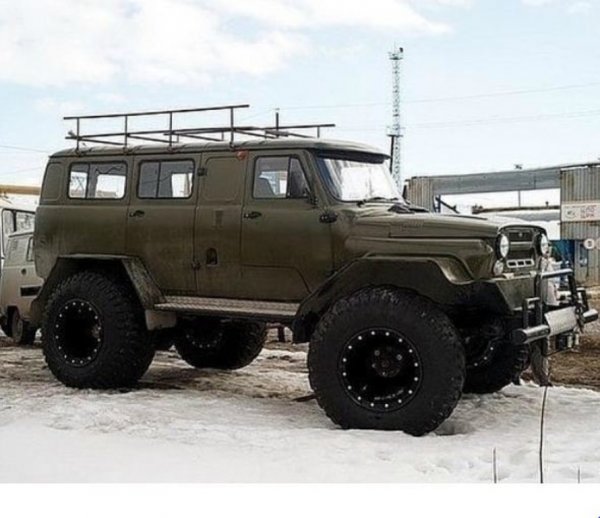 The UAZ "Hunter" is great as an adjustment object, but it hasn't been done yet. A photo of the popular Russian SUV with the UAZ-452 "stern" "Loaf" appeared on the Instagram social network.
The photograph on the net shows the surviving Tuner Hunter, which is why it has changed a bit. The Russian SUV has acquired a khaki-painted body with large rims that allow it to plow boldly off-road, a kenguryatnik giving brutality to the look and enlarged wheel arches. However, the most important change took place on the back of the UAZ "Hunter" – it was there that the artisans welded the "stern" of the famous "Bread".
Users did not disregard UAZ Hunter adjusted in this way. "BUKHlanka", "Bukhazik", "Crocodile", "Hantekhanka", "Kotopes", "Everything is brilliantly simple, but the engineers did not understand!", "Tarantula Gena" – said community subscribers.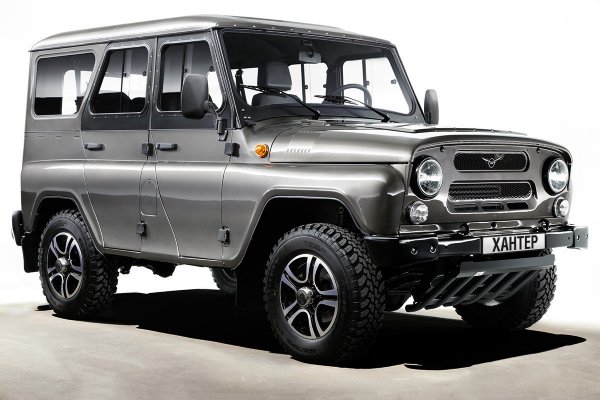 Previously, it seemed like information that the UAZ company launched a limited edition of the UAZ Hunter's anniversary, which would cost 699,000 rubles. Total circulation reached 469 units, equipped with the usual for all 128 horsepower units and 5-position manual transmission.