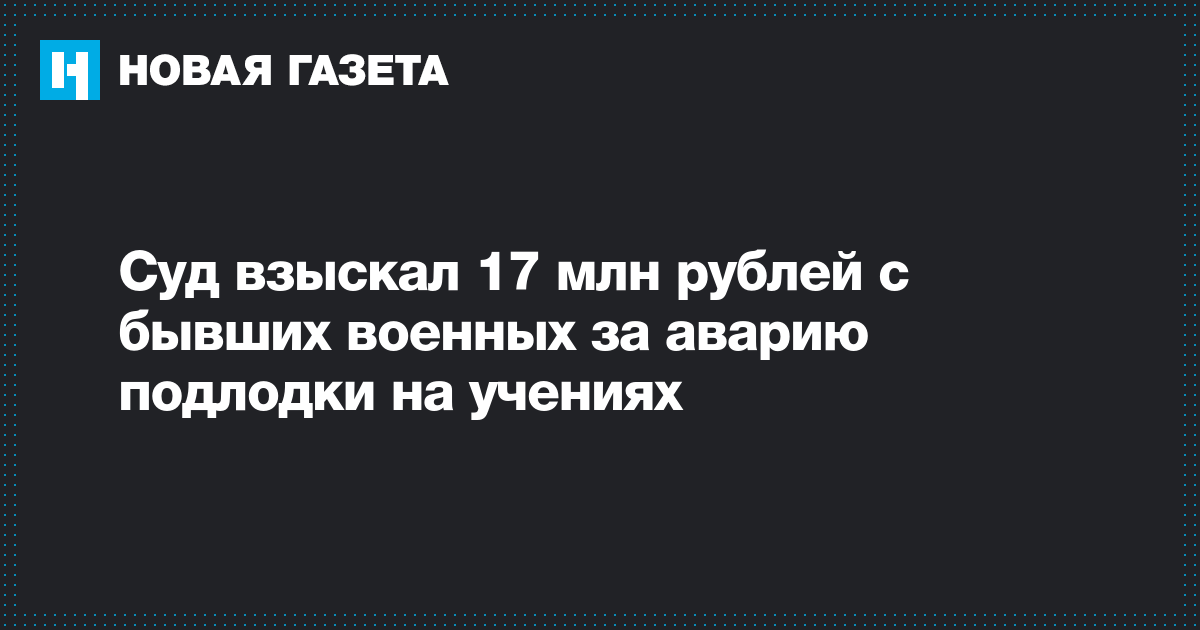 [ad_1]
The Leningrad District Military Court charged 17 million rubles for the Krasnodar submarine accident with its former commander Denis Sopin and former commander of the submarine division Igor Martemianov. This is stated in the decision of the Supreme Court, to which Kommersant drew attention.
"Krasnodar" in April 2016 in the Baltic States collided with a foreign civilian vessel, which entered the territory where the Russian fleet performed exercises. The media then wrote that Krasnodar allegedly collided with a Polish submarine, but the Polish Defense Ministry denied this.
"Krasnodar" came from swimming with severe damage to the sliding structures in the wheelhouse (periscope, radar, antenna, etc.). Total damages to Krasnodar were estimated at 33.093 million rubles. Sapin was charged 5 million rubles from Captain II Rank, and 12 million rubles from Captain I Rank Martemianov. Part of the amount, 16 million rubles, the court decided to cover at the expense of federal budget funds.
Martemyanov, who did not have the full amount in February, appealed to the collegiate decision for cases of military of the Federal Supreme Court. He asked to take into account that he is a disabled person of the third group due to illness received during the military service, and is retired, but the court refused to reduce the claim.
[ad_2]
Source link