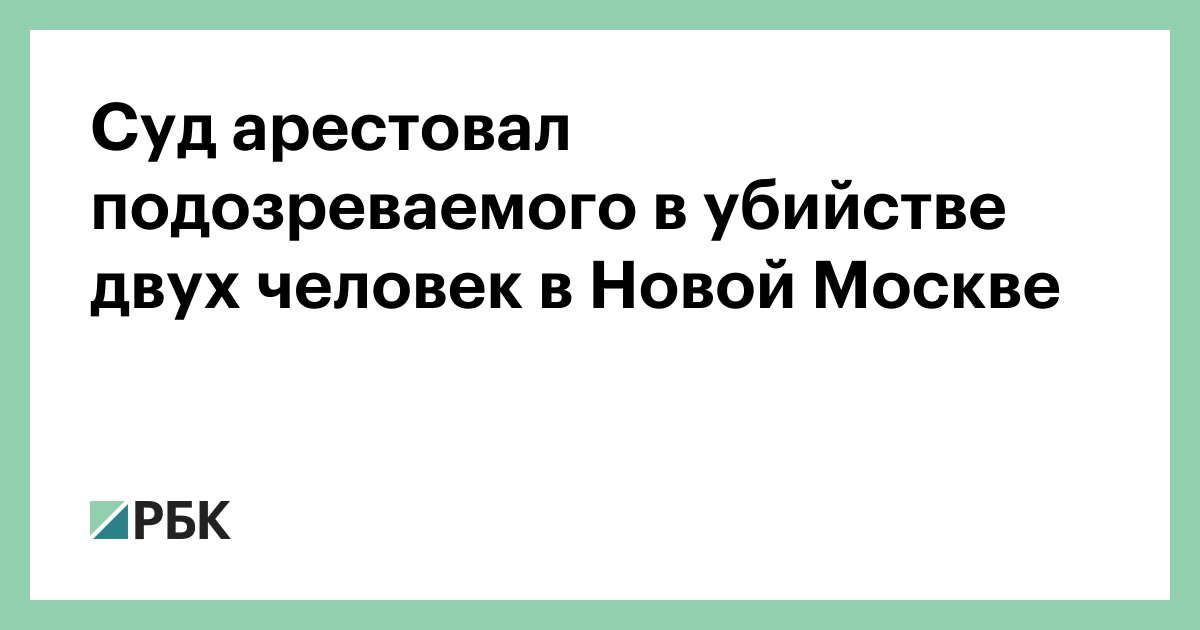 Society ,
Oct 23, 21:36

0 0
The court arrested a suspect for the murder of two people in New Moscow
The Shcherbinsky district court in Moscow arrested the deputy administrator of the hostel Sergei Sazonov, who attacked the guests, the court press service told RBC.
"Sazonova was elected a preventive measure in the form of imprisonment until December 21 this year, inclusive," the statement said.
A 26-year-old native of the Chelyabinsk region attacked guests at a hostel in Dudkino village in New Moscow on the morning of October 22 with a knife. According to law enforcement sources, the man used drugs and came to borrow money.
When help was refused, he took a knife and wounded six guests. Two of them died, the rest were hospitalized. During the arrest of the suspect, he cut his finger.
Against Sazonov, the Investigation Committee opened a criminal case under part 2 of art. 105 of the Penal Code (murder of two or more persons).
Source link