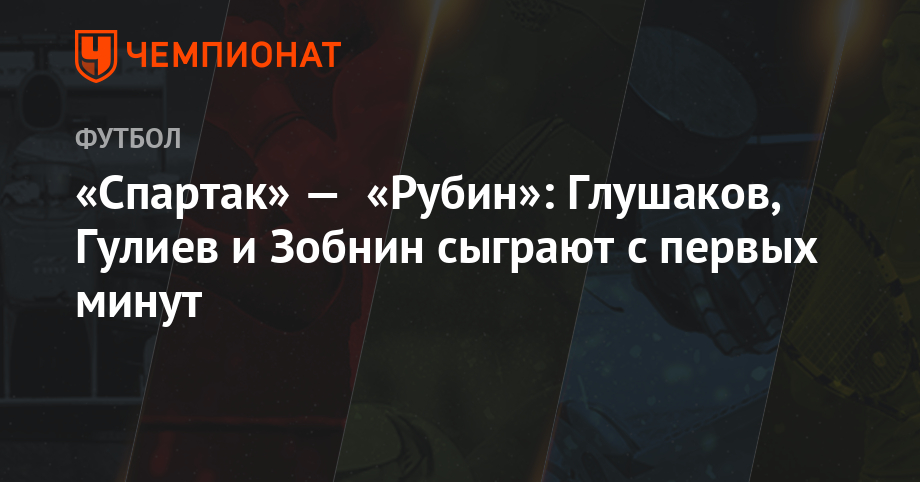 Spartak and Rubin's Kazan starters for the 26th matchday of the Russian Premier League have become known. The meeting will take place today, April 29, at the Otkritie Arena in Moscow. The initial whistle will sound at 7:30 p.m., Moscow time. "Championship" will perform a live video broadcast of the meeting.
Spartak: Maksimenko, Bokketti, Jikia, Ayrton, Glushakov, Guliev, Zobnin, Lomovitsky, Fernando, Hanni, or Luis.
Replacement: Tereshkin, Poplevchenkov, Eshchenko, Komabrov, Gaponov, Tashaev, Melgarekho, Ignatov, Umyarov, Glushenkov, Melkadze.
Ruby: Konovalov, Tsallagov, Bayramian, Sorokin, Kalinin, Uremovich, Kambolov, Bashkirov, Podberezkin, Konovalov, Poloz.
Replacement: Baburin, Tushev, Ustinov, Mikushin, Abdullin, Agapov, Stepanov, Akbashev, Panteleev, Gezelgayeh, Sagitov.
Spartak, with 39 points in 25 rounds, is fifth in the Russian Premier League standings. Rubin (31) -11.
Source link