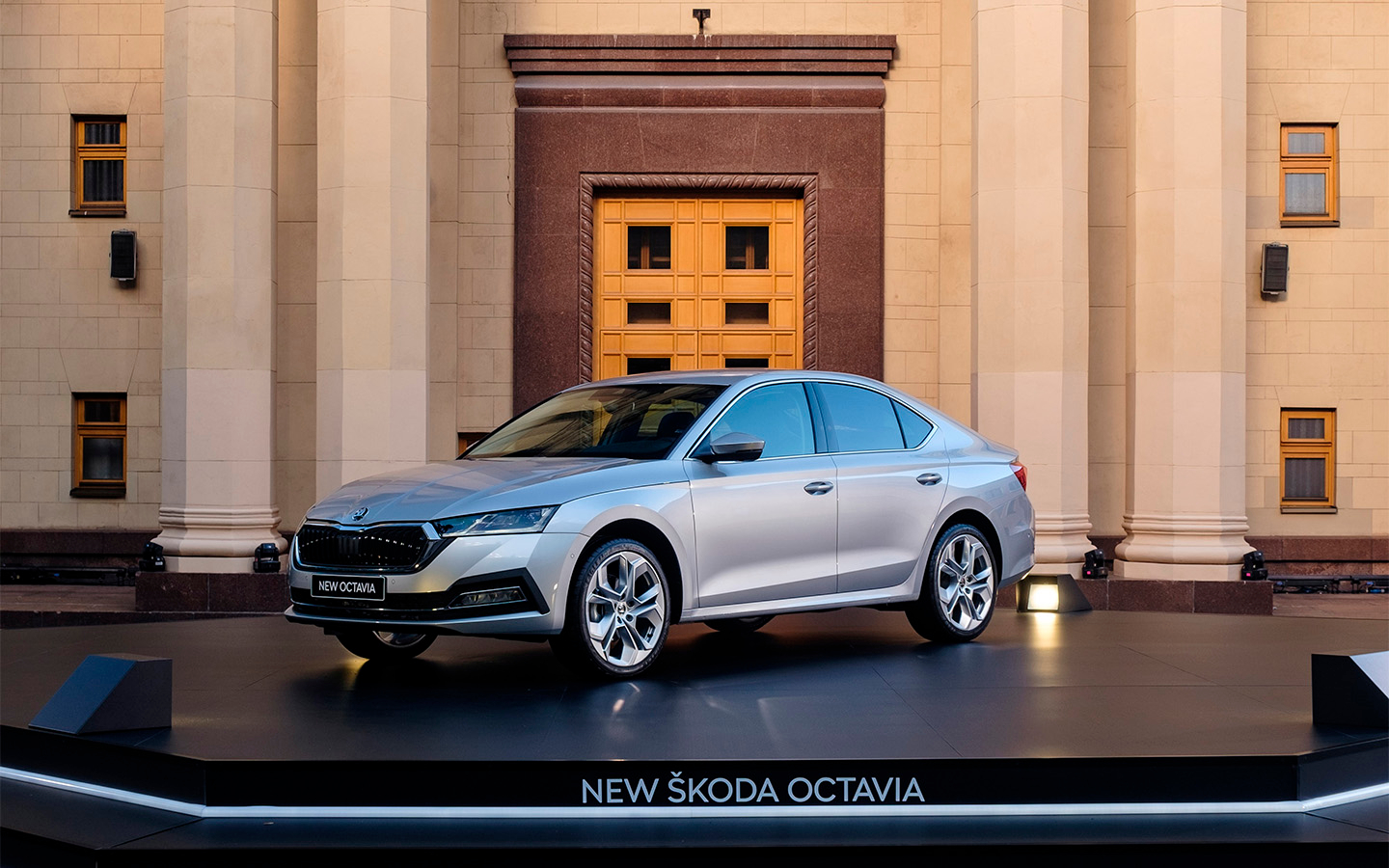 Skoda started local production of the fourth generation of the Octavia lift at a factory in Nizhny Novgorod. As reported in a press release from the Czech brand (registered with RBC), the car is assembled at the company using the full cycle method. The company explains that the finished parts and components of Octavia go to the factory, where they later undergo welding, double priming and anticorrosion processes.
"The next step is the final assembly of the model, which includes, among other things, the installation of the engine, gearbox, gluing of glass, assembly of the panel and seat", stressed Skoda.
Sales of new items will begin in mid-November this year. First, a liftback with a 1.4 liter turbo petrol engine will appear on our market. The power of the unit is 150 horsepower. The engine is paired with a 6-speed manual or 8-speed automatic transmission. The prices of this car range from 1,409,000 to 1,757,000 rubles.
Later on the Russian market Octavia will appear with a 1.6-liter petrol engine. The power of the unit is 110 horsepower. This engine works in conjunction with a 5-speed mechanical or 6-speed automatic gearbox. In addition, the liftback can be equipped with a 2.0-liter turbocharged engine with 190 horsepower. This new item is equipped with a pre-selected 7-speed DSG robotic gearbox.
The first Skoda Octavia assembled locally left the assembly line at the Kaluga plant in 2009 and, in June 2013, production of the model was transferred to the GAZ Group plant in Nizhny Novgorod. Also on this plant, the Karoq and Kodiaq crossovers are being assembled.
According to the Association of European Businesses (AEB), Skoda sold 9,616 of its cars on the Russian market in September. This number is 31% higher than in the same period last year. Then, the Russians bought 7,341 Czech cars. The most popular Skoda model last month was the new Rapid. The liftback was purchased in September by 3,749 Russians. Skoda Octavia is in second place – 3597 cars sold.
Source link