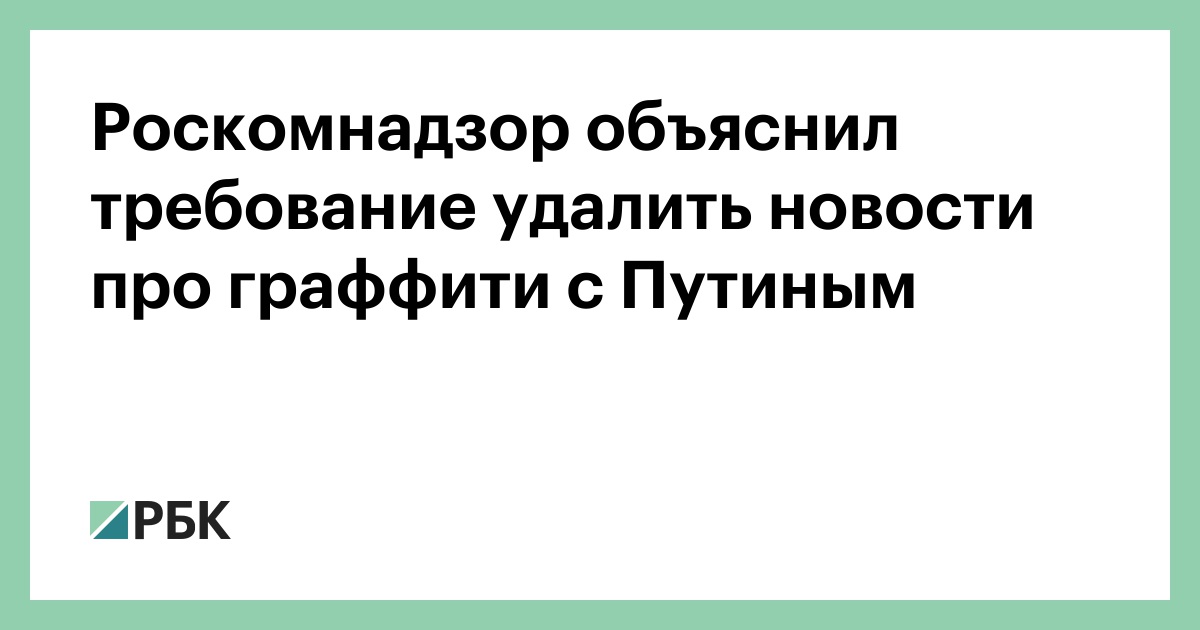 [ad_1]

Roskomnadzor explained the requirement to remove news about graffiti with Putin
After the law on punishment for insult to authority comes into force, Roskomnadzor carries out "preventive work" with the media to prevent the dissemination of illegal information without bringing the papers to justice. This was reported to the RBC by a representative of the ministry.
Thus he commented on information from the Tjournal source that Roskomnadzor, at the request of the Attorney General's Office (this procedure is described in law), required that several publications in Yaroslavl remove news about offensive graffiti on Vladimir Putin. According to the newspaper, the Public Prosecutor's Office for the first time applied the law of disrespect by the authorities.
Roskomnadzor emphasized that they are developing "effective mechanisms" to work with the media on this issue and, in particular, to fix the reaction of the publications to the legitimate demands of the department.
Later, the representative of the Office of the Attorney General, Alexander Kurennoi, said that his department was not related to this story. Thus, information that the prosecution first applied the law of disrespect by the authorities is not true, he noted.
[ad_2]

Source link