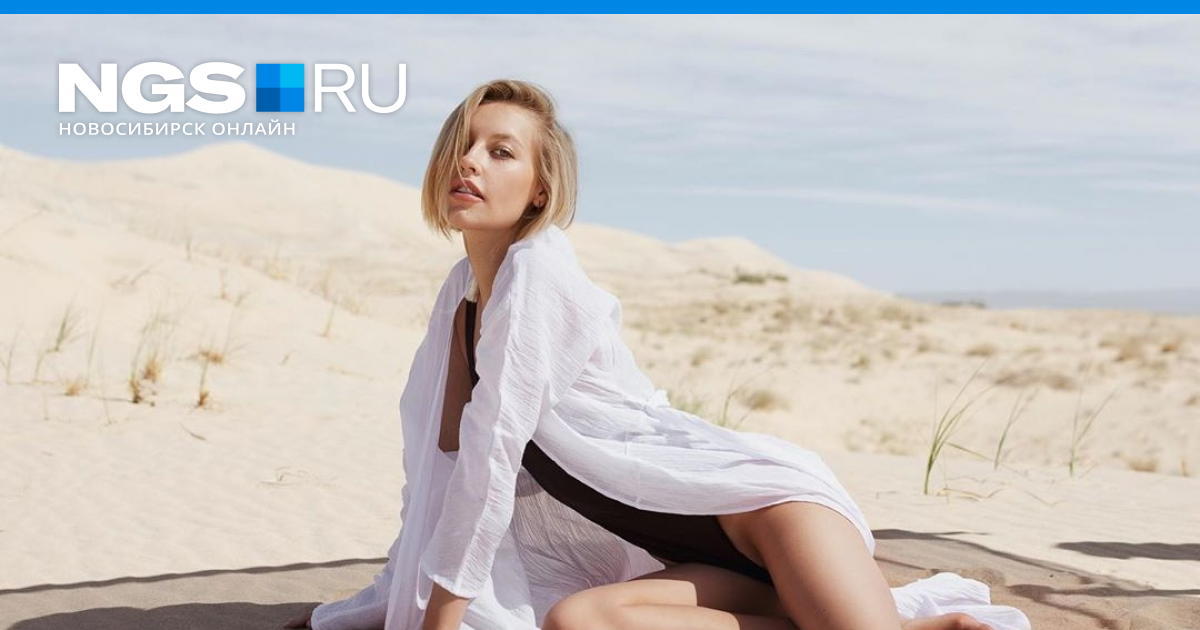 Olesya Romano, Novosibirsk participant of the Plan B reality show on TNT, talked about why he decided to participate in this project, whether he really likes comedian Timur Batrutdinov and how difficult the competition between the candidates for his heart was.
Why did you leave California to Moscow?
According to the girl, she decided to apply for the program after returning to Russia from Los Angeles, where she has lived for the past four years. At that time, she just ended the next relationship. They lasted a year and ended after Olesya's choice – an American with a model background – invited her to marry.
"I realized that I just didn't love this man and didn't want to live with him all my life," says Olesya Romano.
The girl said the desire to participate in the show arose spontaneously. The idea of ​​participating in the Olesa television project was launched by his brother – actor Ivan Nikolaev, who starred with Timur Batrutdinov in the "Club" series, knows him well and speaks warmly of him. As a result, a former Novosibirsk resident decided to compete for the heart of a popular comedian.
"At first, I didn't particularly suspect that I would like it or not, like it or not." Before I went to the show, I really had no idea about him. I couldn't say much about your personality, even watching TV. But when I finally got to the show and got to know him better, of course he fascinated me, "says Olesya Romano.
What men like about Siberia
Earlier, in an interview with an NHS correspondent, she said that it is very difficult for models to have a serious relationship because of constant travel. According to Olesya, she represents herself only with a creative person. Also, among the masculine qualities that matter to her, the girl drew a great sense of humor.
– And speaking of external data, I realized from experience that I like the Spanish type more. Some of my last guys were Latinos. I had a guy from England, from Australia. Russian guys never were: all foreigners, English speakers. I had singers, actors and models, "lists Olesya Romano.
She didn't deny it, including having an affair with actor Russell Crowe.
TNT shooting: how was it
According to the girl, she can't call the atmosphere on the set of the show "Plan B" psychologically difficult.
– The atmosphere was very nice, cheerful, all the girls were friendly, meaning there was no tense situation between us, as this, for example, happens on the show "The Bachelor". Everyone communicated, there were a lot of interesting contests, all kinds of tests, "says Olesya Romano.
On Sunday, October 13, the channel showed only the first release of this show. In addition to Timur Batrutdinov, another famous bachelor in the show business sphere – singer and TV host Olga Buzova participates. And both stars in the television project will find a mate. On the eve of the audience showed as the cast of possible grooms and brides to the main characters. Olesya Romano went to the main part of the project, the next edition will be aired on October 20th.
Olesya Romano was formerly known under the surname Romanenko – a modeled Novosibirsk model who is sought after in different parts of the world – from Asia to Europe to the United States. In the West, she is called the "new Kate Moss" and friends include Natalya Vodyanova and Milla Jovovich.