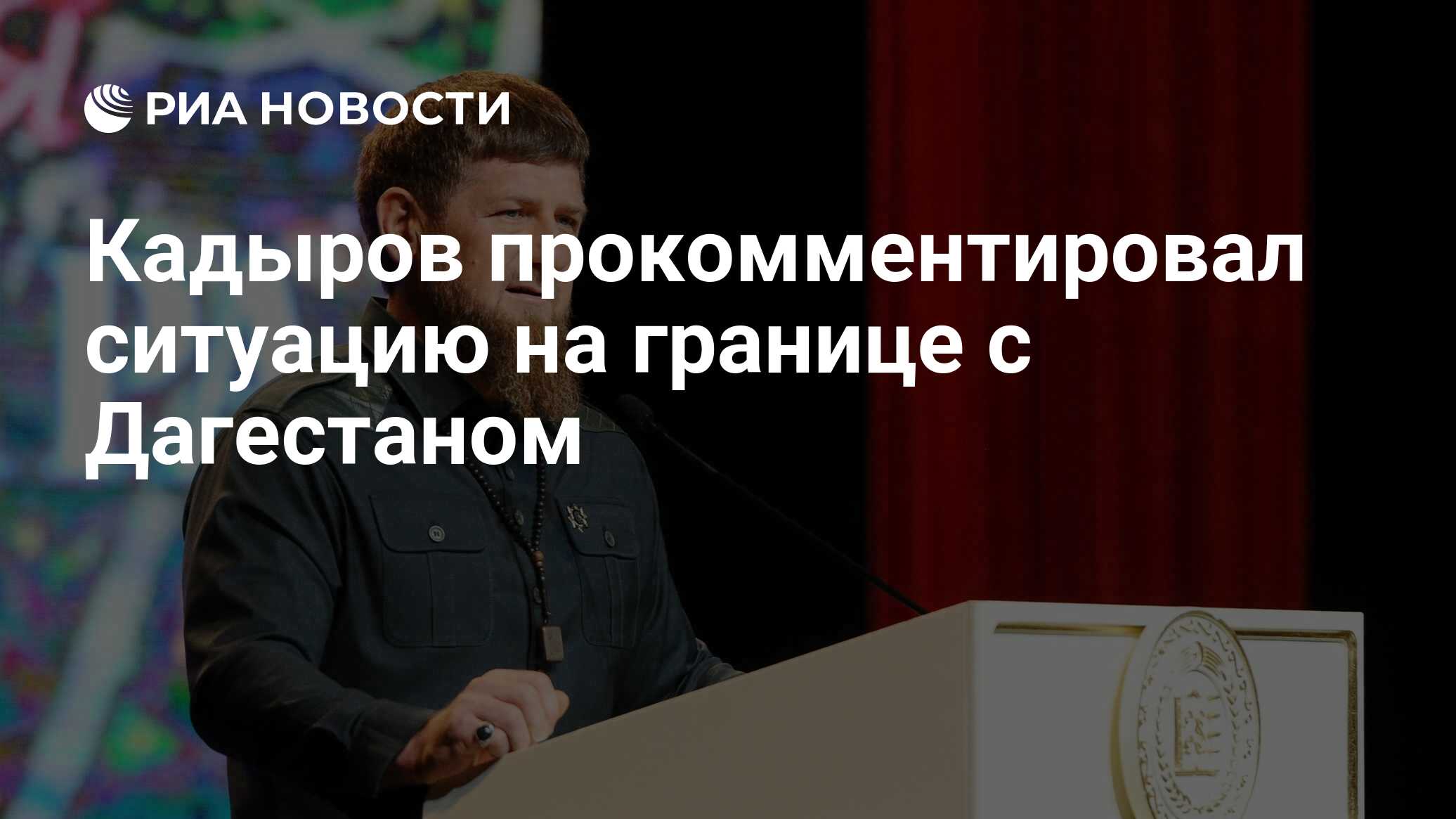 GROZNY, June 12 – RIA News. Chechnya's chief, Ramzan Kadyrov, after the incident outside Dagestan, Kizlyar asked not to succumb to the provocations and said that Chechnya does not claim foreign territory. Your message posted on Instagram.
Earlier, the Dagestan government reported that on the night of June 10, in the vicinity of Kizlyar, the traffic signal "Republic of Chechnya – Shelkovskoy District" was demolished. Dagestan chief Vladimir Vasilyev said the Chechen side did not violate the border with Dagestan by installing slabs on its territory, but called for a "deal with understanding" the reaction of residents who perceived it "as an attack on territorial interests." The question of the border between the republics will be decided taking into account the interests of the residents of both regions and the North Caucasus Federal District as a whole, he added.
"My dear Dagestan does not succumb to provocations … I am a brother to the people of Dagestan and Ingush, more than any other, I am always ready to help and brotherhood, my father taught and asked for it," said Kadyrov.
He asked to be more contained in the comments and avoid abusive language.
"We do not tell you how to call the streets, villages … Imagine we will go to Dagestan and start removing signs from its streets, this is unfair … Your head of the commission says that this is the territory of the Chechen Republic, Why do you ask me questions? "- said Kadyrov and added that the Chechen side" has not gotten anywhere, "but only protects its borders.
He also thanked the Dagestan chief for a balanced approach and "right words" in the current situation.
In January, the authorities of Chechnya and Dagestan agreed to demarcate the border between the republics. On April 16, the spokespersons of the parliaments of the two republics declared that it was decided to suspend the entry of information at the border into the state real estate registry. In May, Dagtekhkadastr announced a tender for the implementation of territorial planning works to establish the borders with Chechnya, Stavropol territory and Kalmykia until December 15. In general, the issue related to the approval procedure for the establishment of a coordinated description of the borders was discussed, including public participation in all 11 municipalities of the republic, on the border with three regions: Chechnya, Kalmykia and Stavropol territory.