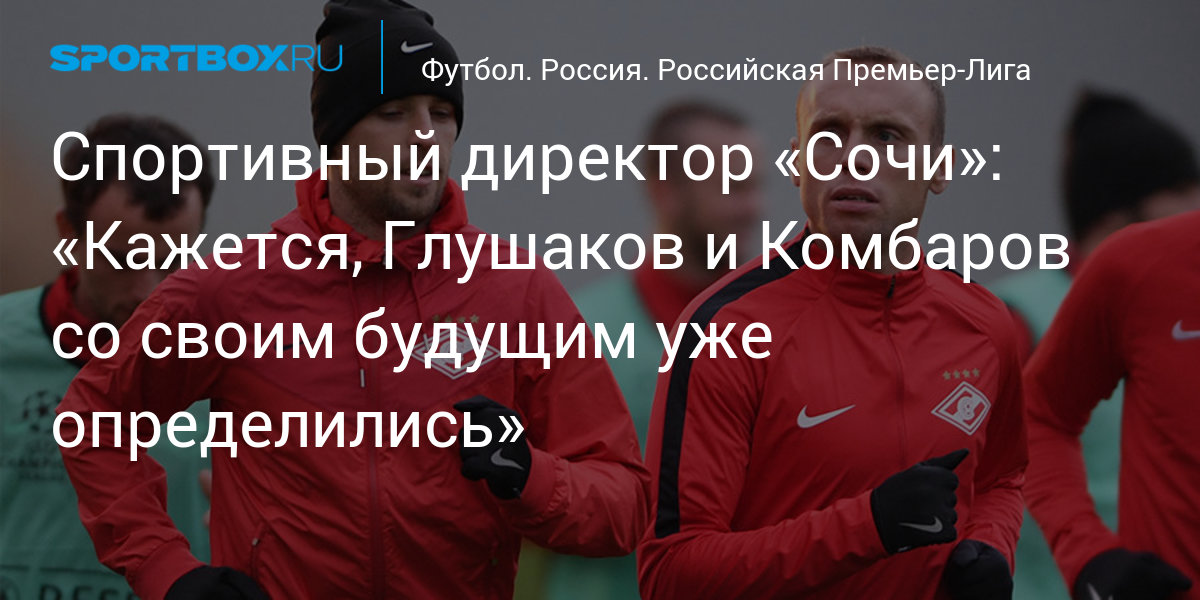 Dmitry Kombarov and Denis Glushakov / Photo: © RIA Novosti / Alexey Filippov
Sochi sports director Andrei Orlov spoke about the situation with the possible hiring of defender Dmitry Kombarov and midfielder Denis Glushakov.
– I read that Glushakova and Kombarova are associated with Sochi, I was asked about these transfers more than once. I still can not say anything, but yes, they are qualified players who could help our club. Here's a question of finance and motivation, and even they see it will be difficult for us. I know these players have proposals from other clubs, so far there are no details. Are we going to make offers if there is money? There will probably be some negotiations, but it seems to me that they have decided on their future. Guessing in the coffee grounds does not make sense. Now we need patience, and when there is clarity in our tasks and capabilities, then we will show ourselves on the bright side in RPL. And I ask the fans to treat this situation with understanding, "said Orlov.
Recall that Kombarov and Glushakov rescinded contracts with Spartak on June 19.