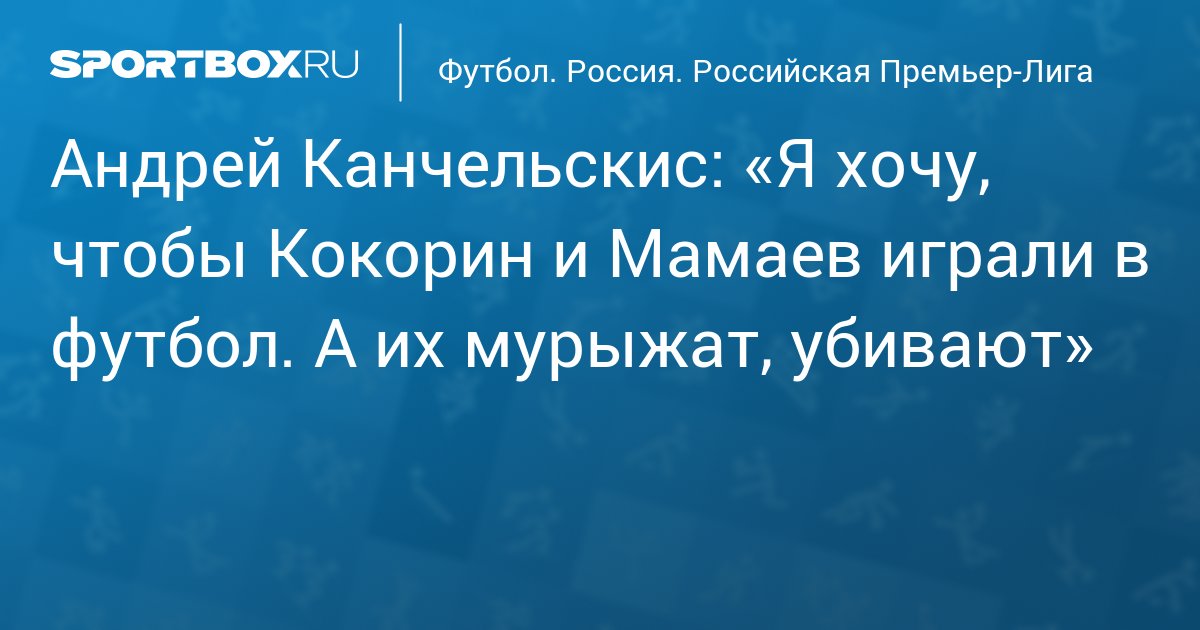 Former Russian national team player Andrei Kanchelskis has commented on the situation with players Alexander Kokorin and Pavel Mamayev, in addition to the incident involving Spartak midfielder Ayaz Guliyev.
The Spartak midfielder on April 10, while driving, did not brake in time before a pedestrian crossing and entered into a conflict with an American citizen. As a result of the fight, Guliyev broke his nose. Later, the soccer player signed a friendly agreement with the victim.
– As a football player, I feel sorry for Kokorin and Mamayev. There has long been said: let them go, well write a fine! Let them pay 2 million euros and continue playing football. What are you doing? What are you doing there? Want to show your greatness? Arranged a demonstration process.
Yes, Kokorin and Mamaev did not do well. Well, punish money. Let them pay four million. That's good money. Give them to orphanages, schools, boarding schools, hospitals where they need them. Why not? What is the use of being in prison? I know for myself: this money is not so easy to get out of your pocket.
Incident with Guliyev? I also wish I'd break my nose and pay a million for it. Let's talk like this then. But I want Kokorin and Mamaev to play football, to benefit. Soccer players are good. And they are dead, dead, – quotes Kanchelskis "Sport day after day."
Recall, the court Presnensky of Moscow announced a pause until May 6 in the examination of the merits of the criminal case, whose defendants are the brothers Kokorin, Pavel Mamaev and Alexander Protosovitsky.
Soccer players were arrested on 11 October because of their participation in two fights in central Moscow.