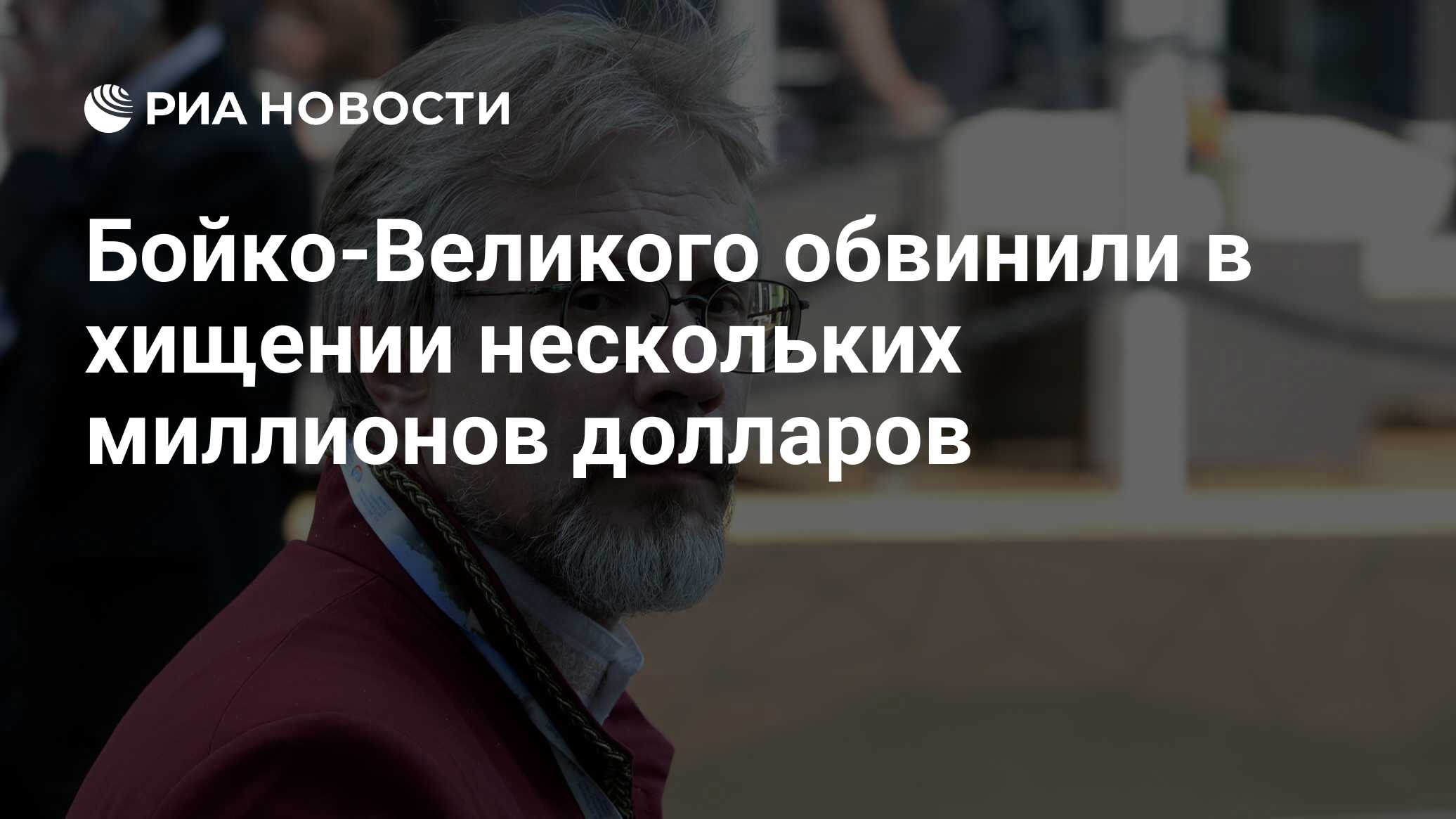 [ad_1]

MOSCOW, June 20 – RIA News. Businessman Vasily Boiko-Velikiy was accused of diverting several million dollars from Credit Express bank. This was reported by the official representative of IC Svetlana Petrenko.
According to the researchers, in 2013-2018, Boiko the Great, holder of ten percent of the capital of Credit Express, along with the director of the organization, Alla Kabanova, accountant Maria Antonova and four other employees stole more than 180 million rubles and $ 929,000 from the bank.
They were fraudulent documents about alleged loans obtained and took money from customers, adding to the UK. Militia has already set 31 looting facts, there is a check for other suspicious transactions.
Due to systematic theft, Credit Express lost its license, and depositors had to repay the losses of the state agency Deposit Insurance Agency, which was the injured party.
All seven suspects have been arrested, they are accused of diverting the money entrusted to them, committed by an organized group.
On the eve of a lawyer, Boyko-Great told RIA Novosti that his client does not consider himself guilty.
Boyko-Velikiy is known as the head of the Russian Milk holding company (the Ruzskoye Milk brand), one of Russia's largest producers of "organic" products, and an Orthodox philanthropist.
[ad_2]

Source link