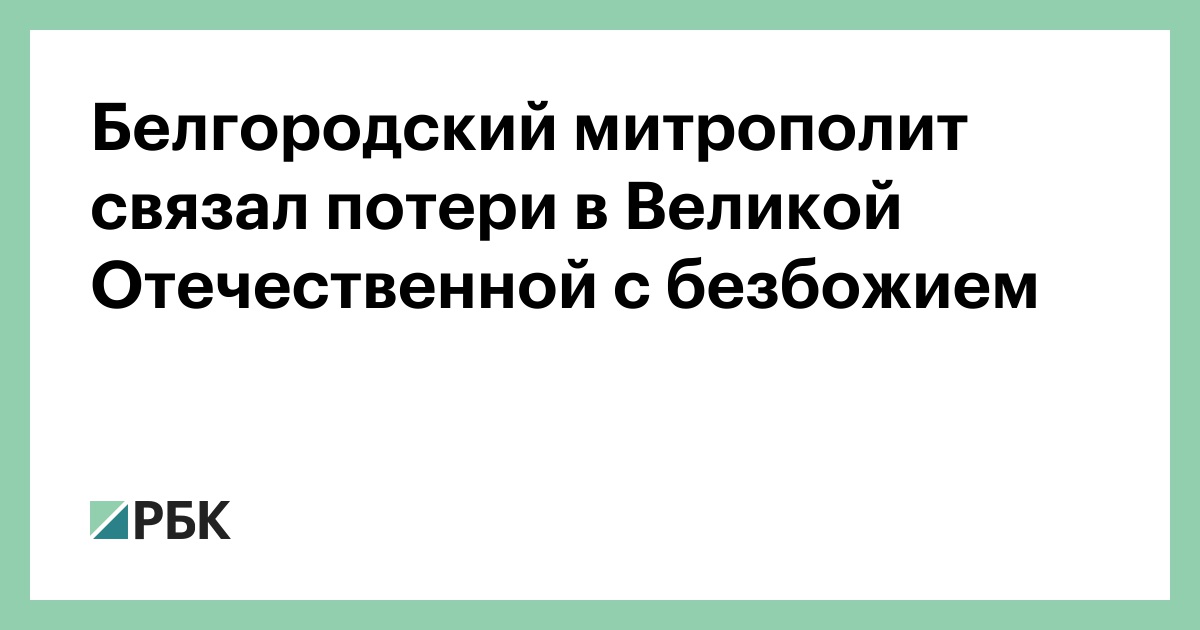 Belgorod Metropolitan connected losses in the Great Patriotic War with godlessness
Those who died in the Great Patriotic War were victims, "made for want of God." This was stated by the Metropolitan of Belgorod and John Starooskolsky, Belgorod 24 reports.
According to him, more than 60% of the dead soldiers of the Red Army were born in "godless time" and were not baptized. "It was an immeasurable sacrifice. It was a sacrifice made for lack of God, "added the Metropolitan.
The priest added that "the baptized persons have won the war", designed to "spiritually defeat a well-tuned car".
Metropolitan John's opinion found support from historians, museum directors and the leadership of the Belgorod region, "Kommersant" in the diocese said. "Vladyka's idea is clear, and rather she found support in meetings with the participation of historians, museum directors and regional authorities," said a representative of the diocese.
The Russian Orthodox Church opposes the conscription of weapons of mass destruction, reports RIA Novosti. According to the deputy manager of affairs of the Moscow Patriarchate, the bishop of Zelenograd Savva (Tutunov), only the soldiers themselves can be blessed to serve and defend the homeland.
Source link