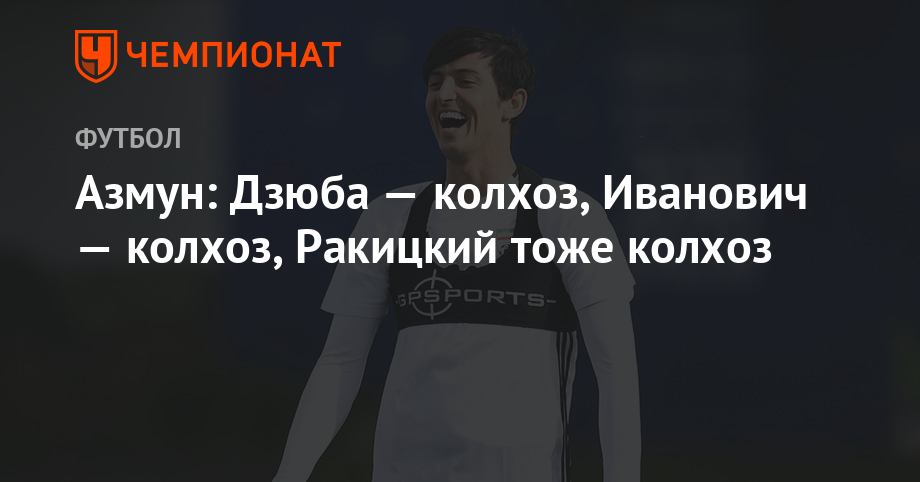 [ad_1]

Azmun: Dzyuba is a collective farm, Ivanovich is a collective farm, Rakitsky is also a collective farm
Forward "Zenith" Serdar Azmun called his team mates Artyom Dzubu, Branislav Ivanovich and Yaroslav Rakitsky, as well as the former partner in Rubin, Khoren Bairamian, collective farmers.
"Dzyuba is a collective farm, Ivanovich is a collective farm of Serbia, Bayramian is an Armenian collective farm. And who? .. And, Rakitsky – also a collective farm. Now I have no problems with Russian. I know all the bad words. When I was in Rostov, Kalachev taught me the whole Russian language. He's the worst guy on the field. He and Gatskan. But behind the field they are the best. I asked Kalachev to teach me obscene words so that I could answer if anyone reproached me. Now everything is in order. I understand, 80-90 percent of the Russian language, "- quotes Azmun's words" Match TV. "
Earlier, Azmun called his teammates from collective farmers in Zenit's locker room after winning a champion title.
Azmun moved to Zenit in the winter of Rubin's current year. The transfer of the blue-white-blue Iranian cost at € 12 million. In total, the St. Petersburg club in the second half of the Azmun season played 16 matches. On behalf of the 24-year-old striker 12 successful strikes and 3 assists.
Azmun can continue his career in Lazio
[ad_2]

Source link