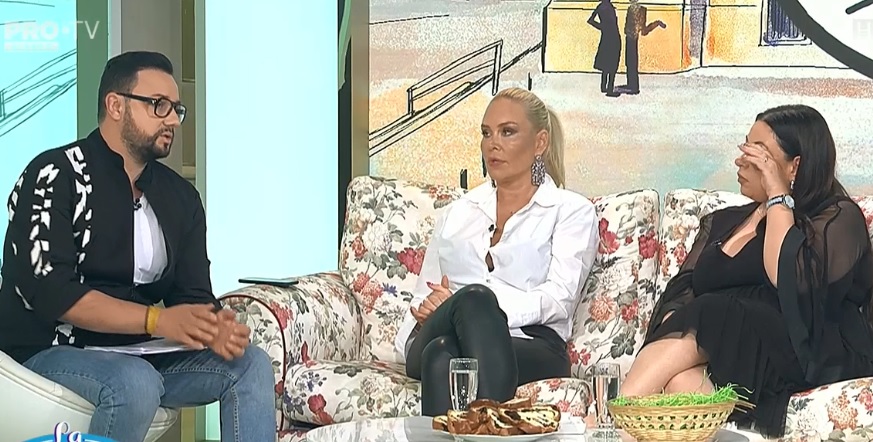 "I went to the sea on Saturday I met him He came to my house to make me some clothes I left my car I got messages from him on Sunday He told me that he had reached the sea and wanted to go back because he did not like it. I told him that I was going with him.With this car he came with other people at sea.If he calls me until 6:00 PM, I'll go with him home, "said Vica in Pro TV's" La Mărtuţă " .
Vica Blochina added: "He was a child loved by God, he was a very charismatic man.He never spoke ill of anyone.He was never happy.I never saw him happy.Ex-boyfriend does not want to give us names, but in Last night he was at the crash site, candles lit and now he's made a big cross for his ex-boyfriend. They reconciled a few weeks ago, "he added.
Vica Blochina said that Răzvan Ciobanu did not have a very good relationship with the parents and did not talk about them. "He was not talking about his parents. He was alone, he had no brothers, but he was often not seen around his parents," Vica said.
Vica Blochina, one of the close friends of designer Răzvan Ciobanu, said that the night he died in a road accident, he was very nervous and told everyone he needed to get there as fast as possible in Bucharest. He wanted to get to Bucharest after going to a festival in Mamaia, but no one knows why he chose a route that leads to Tulcea. Nor did she spend the night borrowing a friend's car.
"He came with a boy and was very nervous because he wanted to go to Bucharest and he did not have a car and he said" I'll call you, I'll call you. "Looking for a car, I do not know what happened. did not answer the phone, "said Vica Blochina, according to Pro TV News.
---
Read too:
The case of Răzvan Ciobanu and the other 1,900 preventable deaths on the roads of Romania. What we can learn from the death of a star
Read more about razvan ciobanu, vici blochina and death on Libertatea.