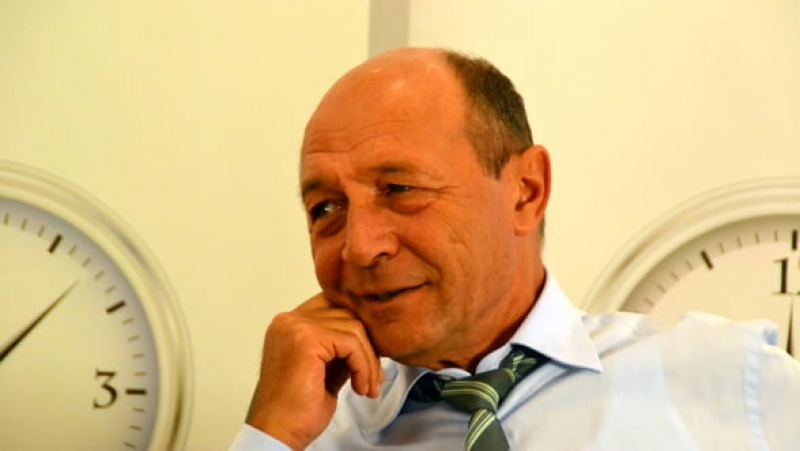 [ad_1]
An exchange of acid retorts between former President Traian Băsescu and Labor Minister Marius Budăi on BullTV's "It's Happening Now" program. It all started from a discussion on budget cuts by Traian Basescu as head of state during the financial crisis.
Asked by moderator Tudor Barbu, who is wrong with the IMF saying that wage increases and pensions have unbalanced Romania's economy, and the Labor Ministry says the PSD program that won the 2016 elections provided some wage and pension growth and Budai is right because he knows he will not remain in government after the 2020 elections and will transfer the issue of restoring the macroeconomic balance to the current opposition government that will win the elections in 2020. It is a disaster in the country's unbalanced macroeconomic situation, which can not be contradicted even by Mr. Buda. trade balance and the current account deficit. The big problem is that we spent years with but the remittances from Romanians who work abroad cover the difference, but now they do not cover it. "
Mihai Chirica defeats the government of Dăncilă: "I have not seen so much hypocrisy since Iliescu liked the death of Ceausescu"
Regarding the situation in 2010, Basescu recalled: "we had to reduce expenses".
Marius Budai: For us, those who worked were cutting.
Traian Basescu: Mr. Buddha, do not use terms that match the cow. Cow can cut it, the budget can reduce costs, including reducing budget revenue.
Marius Budai: You can talk to the Romanians who suffered then.
Traian Basescu: It was the most difficult decision of my life after the decision of the Deveselu shield.
[ad_2]
Source link