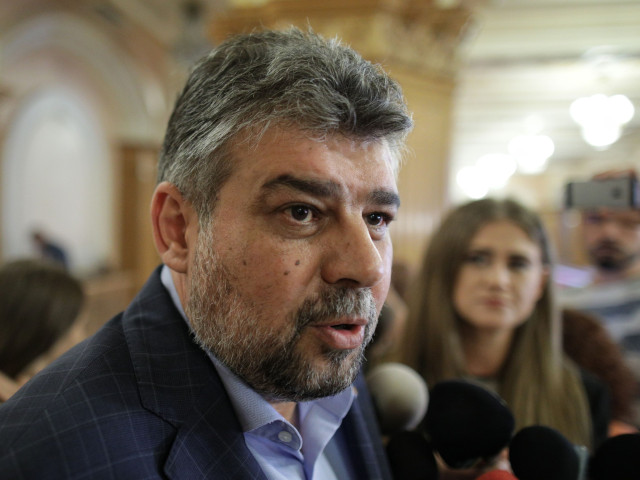 [ad_1]

The deputy mayor of the Chamber of Deputies, Marcel Ciolacu, says that the PSD made "big mistakes" and the electorate showed him the yellow card. Ciolaccu, head of PSD Buzau, referred to the results of the local and national elections.
The Social Democrats met on Thursday at the Extraordinary Conference to reconfirm their leadership and elect their delegates to the extraordinary congress scheduled for next week. The Buzau delegation will include 140 people, including mayors, deputy mayors, local and municipal councilors and members of the single party.
Marcel Ciolacu also said he will not run for any party function, according to News.ro.
"We have 140 delegates and we will see what are the candidacies and what we are going to decide, I will not run for any position and I will support Buzaul and Buzoi No other question was discussed, I did an internal analysis after the elections I admitted that we have our mistakes, the buzoianos showed us a yellow card, I understand and I hope that with the other members adopt a new approach, taking into account what happened, "said Marcel Ciolacu.
He added that congressional delegates could vote on any of the nominees without a mandate.
"We admit that we have our mistakes, we show a yellow card and I hope that in this team, along with Mayor Toma, the president of CJ Neagu, city councilors and deputy mayors, try a new approach to what happened in the last elections. The change of the government of Grindeanu is one of the great mistakes and the change of the Tudose government, although I am subjective because I was part of it. We will see after the congress what will happen, in a much wider forum that will be decided. Regarding the vote, we will probably let the delegates vote freely, but certainly I will not ask them to follow a certain vote, "said Marcel Ciolacu.
At the same time, the Speaker of the House of Representatives said that the PSD has reached a point where it can not go further: "We have an exact radiograph of the municipality and I think it is not worse. "We paid the electorate, Dragnea paid for being in jail." What happened was a cold shower that was useful to the PSD.
[ad_2]

Source link