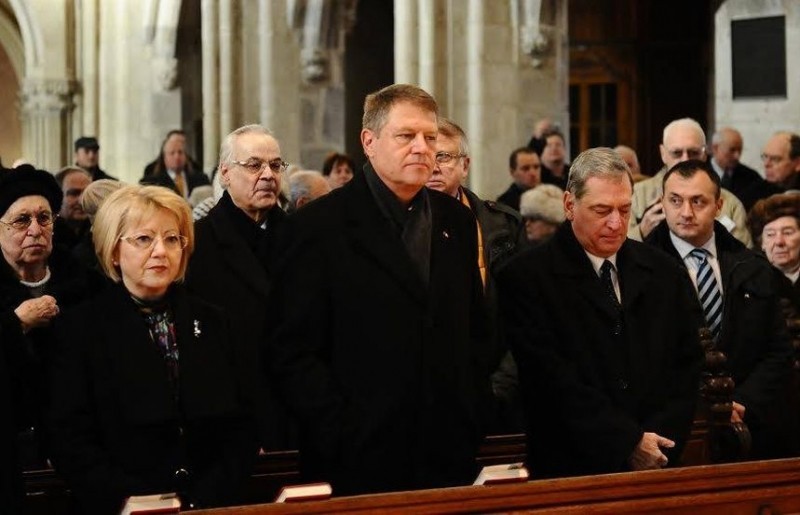 [ad_1]

The priests in Constanta changed an ecstasy in the service of the Resurrection not to remember the President of Romania, Klaus Iohannis. He is a Lutheran Protestant Christian, a member of the Evangelical Church, reports Adevărul.ro.
Read also: Painful message from the father who lost the two children in a car accident: "You left us a huge gap in the soul"
The priests of the Church of the Emperors Constantine and Helen of Constanţa announced on the night of the resurrection a request of the Great Modified Ecstasy.
They urged parishioners to pray for the "orthodox rulers" of the country, though the books of worship do not refer to the naming of the religion of the rulers of the country.
Only the Synod of the Romanian Orthodox Boserich can modify the formulas that are spoken by the priests in a work.
"For the faithful Romanian people everywhere, for the rulers of our country, for the great cities and villages and for the God who loves Christ, pray to the Lord," the Great Lady calls in the words approved by the Holy Synod.
Also read: Judge Dana Gîrbovan, impressive message of the resurrection: "The communist dungeon sacrifices are a model for each of us"
The phrase "orthodox leaders" was perceived as strange, since not all Romanian leaders are of that faith – beginning with President Klaus Iohannis, a Protestant Lutheran member of the Evangelical Church.
Representatives of the Archdiocese of Tomis declared to Adevărul that this expression belongs only to the priests of that church.
"Either they were wrong, or they wanted to give an answer. Maybe it's a sign of irritation to some statements from some leaders who would not have justified taking into account even the significance of tonight," they said.
[ad_2]

Source link