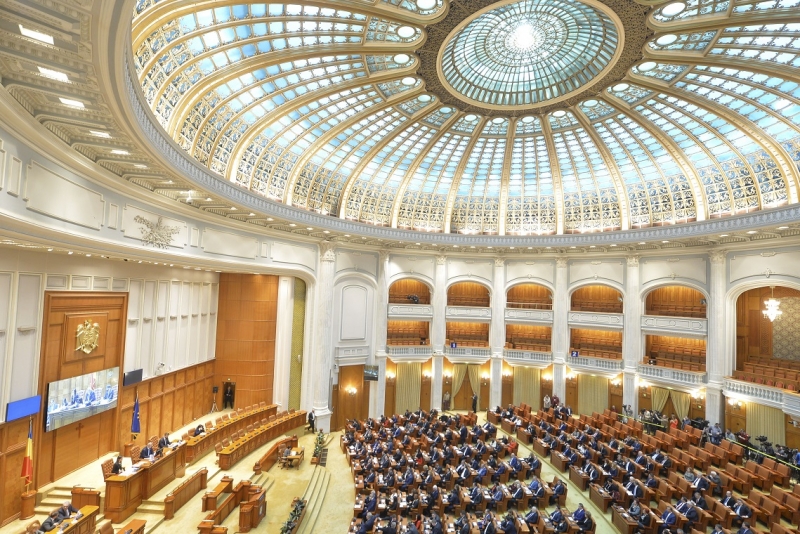 [ad_1]

UPDATE The plenary meeting of the House of Representatives and the Senate voted in favor of the start of a referendum by Klaus Iohannis.
The parliamentary committees introduced conditions and observations in the joint report on the referendum on justice sought by Klaus Iohannis. In the debates on Tuesday, the legal commissions did not speak about the conditions that emerged on Wednesday morning in the draft decision.
The NLP and the USR called in Parliament's plenary to remove the new provisions by accusing a "false".
The draft report contains a totally different text. There are mixed provisions on the consultative referendum called for by President Iohannis and on the referendum for "We have called for the report to be restored," Turcan said in the House's plenary session.
US Secretary of State Stelian Ion also called for the report to be removed from the report.
"If it is a gross falsehood or a material error, considering that this is a material error, we call for the abolition of the so-called recommendations made by Parliament because they were not discussed by the committees," said Stelian Ion.
The Social Democrats responded that the opinion was consultative so the head of state could not be prevented from holding a referendum on May 26.
Klaus Iohannis is reminded that:
– Amnesty and pardon can not be the object of legislative initiative of citizens
– exemption from the referendum on the issues that would require revision of the Constitution
– not run counter to the principles of the Council of Europe
THE VOTING PROJECT: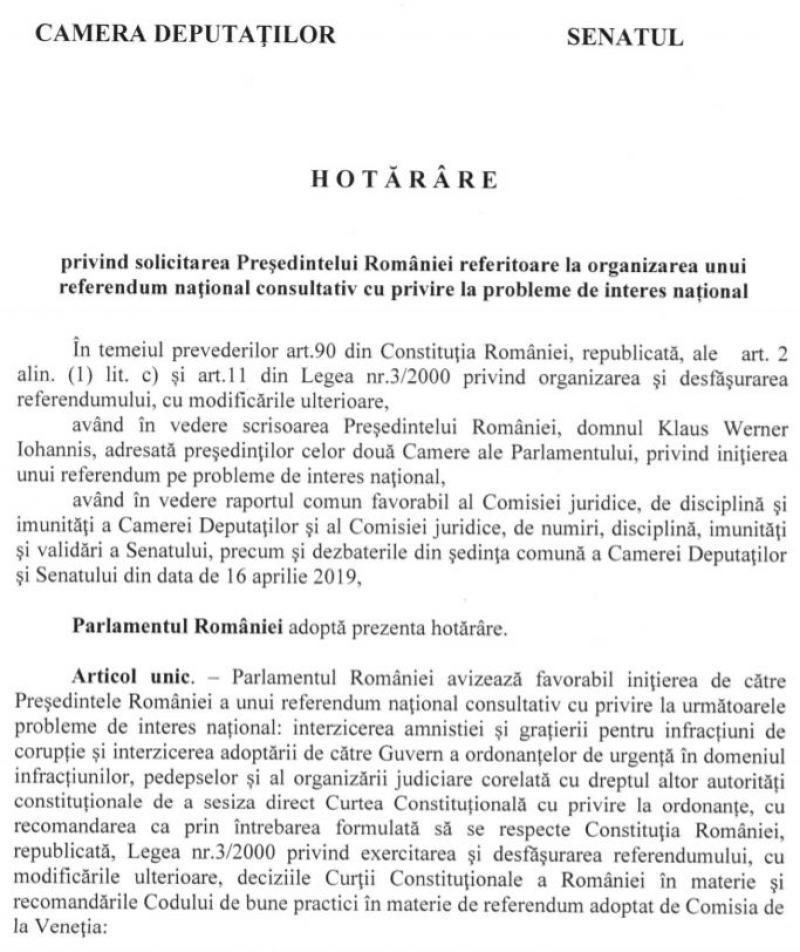 [ad_2]

Source link