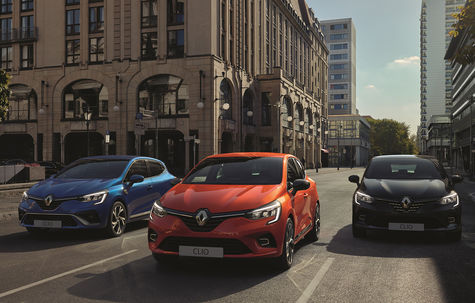 Posted on Sunday, 28.04.2019 07:45 by Daniel Popescu
Renault will propose the creation of a company with the same power of decision as the partners of the Nissan Alliance, after the Japanese refuse the idea of ​​a merger.
Renault is trying to find a way to integrate better with Nissan within the Alliance, but the proposal to merge the two producers was rejected by the Japanese partners.
In this context, the Renault authorities have prepared a new proposal, which this time aims to create a company in which both manufacturers have the same decision-making power.
The information was revealed by the Japanese publication Nikkei, which also provides some details on the French plan. Thus, the new company would be based in a country that has no direct links with France and Japan, such as Singapore.
In addition, each manufacturer would have a "nearly equal" number of executives, while Renault and Nissan would be transferred to make the two producers equal.
Currently, Renault holds 43% of the shares of Nissan, while Nissan holds only 15% of Renault shares. After the transfer of shares, France's stake in Renault would fall from 15% to only 7% or 8%.
The new proposal will be made by Renault to Nissan soon, but Japanese authorities declined to comment on the information.
"We need the Alliance because it provides us with power in a period of turmoil for the automotive industry or the change in technology., explains Clotilde Delbos, Renault's chief financial officer.
Via Nikkei, Automotive News
Source link