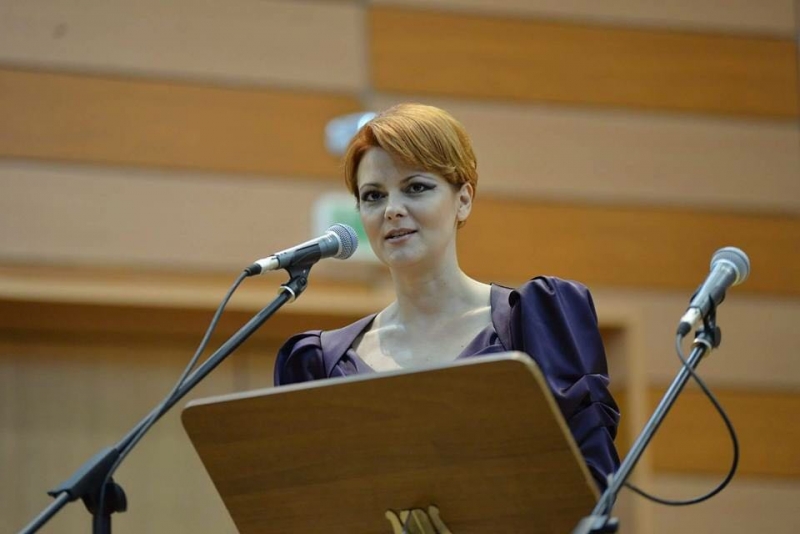 [ad_1]

Former Labor Minister Lia Olguţa Vasilescu launches in a press release issued by Senator Adrian Ţuţuianu, recently headed to PRO Romania. Vasilescu says he has no involvement in the military pension scandal, a matter he did not do as Labor Minister.
Read: Lia Olguţa Vasilescu LUAT FOC after the announcement of Iohannis: We are giving new drafts with questions: how many houses do you have to steal to become president
"Adrian Ţuţuianu eats the skin and wants to be scratched. Today he made a press release accusing me of the origin of the Emergency Government Ordinance 59/2017, which limited the pensions of the military." Mr. ţuţuianu forgets that the Minister of Labor has no assignments for military pensions and signed the decree only because it also referred to pensions paid through the National House of Public Pensions. The share with the armed forces was for Mr. Tutuianu, then Minister of Defense, subordinate to the Sector Pension Fund for Military Pensions, and for the military pensions were signed by himself and no one else. "Yes, a great involvement, I had, with regard to the military, in this oug.
Mr ţuţuianu came to the government, a very revolutionary one, and demanded that military pensions be calculated in 45 percent of the last soldiers, not 85 percent, as they were and remained. I also opposed the other witnesses of life, saying that it was foolish to cut off military retirements, we who promised not to cut a pension. The argument of mr. Ţuţuianu was that the generals who were in the ministry were dominating him and had a lot of retirement while working. Then, when it was published 59/2017, like any "real man," he refused to take on the minister's signature, and remained publicly communicating only with the decree, including by military retirements, with which I had not connection.
Every Mr. Ţuţuianu, when I was a minister, intervened weekly on the Wage Law, which I see now is linked. I reminded him weekly that he was a signatory of the law and that there were laws to amend it even in the parliamentary committee in which he was separating. He does not seem to have read the answers, because the next week he came back with another questioning on the same subject, being ridiculed the ministry officials who responded. It complements this policy of "men" who make their own decisions and signatures … Halal! ", Writes Lia Olguţa Vasilescu on Facebook.
[ad_2]

Source link