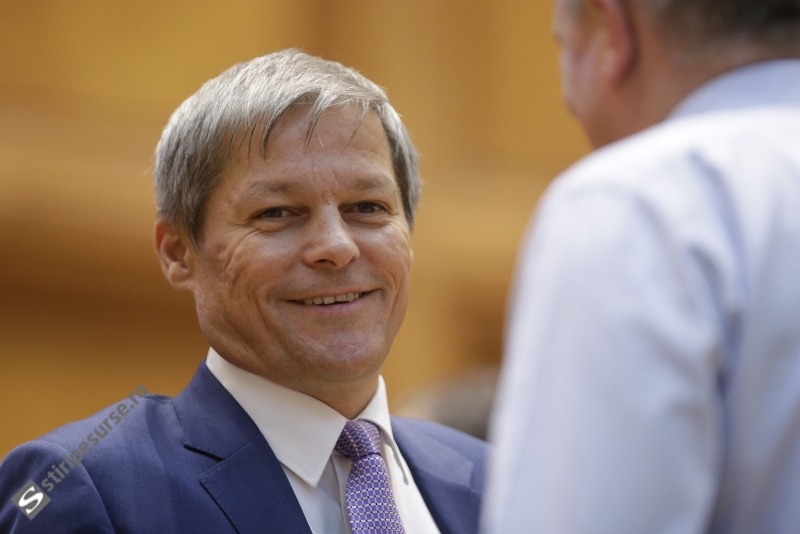 Dacian Cioloş attacks again in an opposition party. After criticizing the liberals, it was the turn of the USR to investigate. The USR is a niche party, said the former prime minister of the technocrat. The reply came immediately. Save the Union Romania has worked hard to get where it is now, party leaders have sent it.
"The 65% (of the electorate, nr) are not all undecided, there is a more complex public. First, that is exactly why we are presenting a new political offer, because we find that if the USR has a corridor that can cover this The USR has a niche corridor that makes good use of it. Our electorate, as we see it now, is represented by people from different social backgrounds, there are people who voted for other elections that have been disillusioned and are no longer in place and are waiting for a party that gives a seriousness.I do not say that the USSR is not serious, but they have a different style, "said Dacian Ciolos in a debate in Slobozia, quoted on the MRC website.
LAST TIME meteorologists notice – Snow, snow and rain! Notice for 30 municipalities and capital
"The USR is by the way the third part in Romania, it is difficult to say about it as a niche. We have been the only real opposition for two years, we have been fighting for two years, we are still struggling, we have 6,000 members, we have 200 "said Ionut Moşteanu, vice president of the USR, according to Digi24." I've done a lot in 2 years, "said Ionut Moşteanu, vice president of the USR.
Former Prime Minister Dacian Cioloş attacked the National Liberal Party two weeks ago. In a post on his personal Facebook page, the former PM made an analysis of the entire political class in Romania. He spoke of the main parties – the PSD, but also the NLP – that they represent an old political class that does not want to take the country out of poverty.