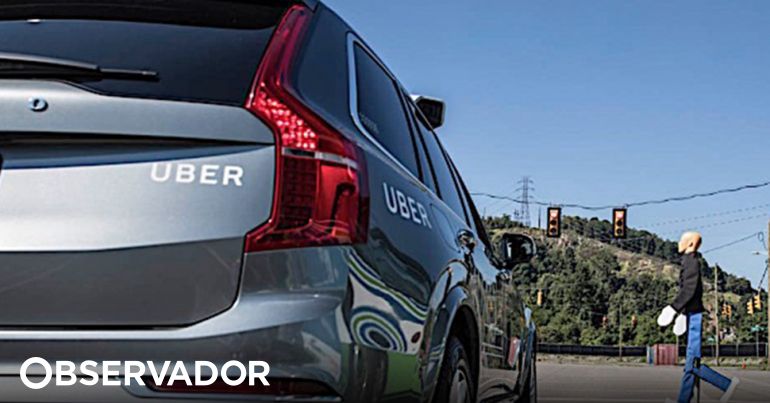 [ad_1]

The trajectory of Uber in the field of autonomous driving is well known. It all started when Uber acquired Otto, a company formed by a former Google employee who worked for Waymo, its autonomous driving division. Otto was later accused of stealing 14,000 pages of information from Waymo and Uber ordered to pay $ 245 million for using stolen material in her autonomous vehicle division.
After this, Uber was once again highlighted by the most creative way in which it faced the tests on public roads, because while Waymo continues to evolve its system, without major incidents, Uber has had a more problematic trajectory, with some accidents and run over.
But the autonomous project should be more mature and advanced, as this week's news was the investment in the autonomous driving of Toyota, Denso and SoftBank, with a view to their use in future ride-sharing. Toyota, which had already invested $ 500 million in Uber in mid-2018, will now channel a further $ 667 million (along with Denso, which is also part of the Toyota Group) to autonomous cars of the transportation company, with the specialist in software to be responsible for the remaining capital, he who is interested in exploring the rideshare.
In contrast, Toyota will create a new company, using Uber Advanced Technologies Group technology, with the start to be scheduled for the last quarter of 2019. Uber took the opportunity to state that "this investment and the strong partnership with the Toyota Group is proof of the quality of the work carried out by the Uber Advanced Technologies Group, "said Dara Khosrowshahi, the company's CEO.
For its part, Toyota revealed that, although it is also developing autonomous technologies internally, it intends to have a fleet of its Sienna vehicles on the street in 2021, already using the solutions developed by Uber.
Do not you notice anything about cars, or do you want to broaden your horizons? With a handful of simple questions, we help you find your ideal new car.
Try it now
function loginGoogle(){ gapi.load('auth2', function () { auth2 = gapi.auth2.init({ client_id: '439313482366-dvdj8tsff9tpi5csb410roen1r9g3m5q.apps.googleusercontent.com', cookiepolicy: 'single_host_origin', }); auth2.signIn().then( function (googleUser) { onGoogleSignIn(googleUser) }, function (error) { console.error(JSON.stringify(error)); })
}); } var reautorize = false; function loginFacebook(){ settings = {scope: ["public_profile","email","user_friends"],return_scopes: true}; if(reautorize){ settings["auth_type"] = 'rerequest'; } if(!document.getElementById("fbsdk")){ //If not loaded, load now, and return now var fbsdk = document.createElement("script") fbsdk.id ="fbsdk" fbsdk.src="https://connect.facebook.net/pt_PT/sdk.js#xfbml=1&version=v3.2&appId=1388666054753245&autoLogAppEvents=1" fbsdk.setAttribute("onload","loginFacebook()") document.body.insertAdjacentElement("beforeend",fbsdk) return; } //if the function did not returned early, it means the script is already loaded FB.login(function (response) { if (response.authResponse) {
var res = response.authResponse; var s = res.grantedScopes.split(","); if(s.indexOf("email") < 0 || s.indexOf("public_profile") < 0 ) { reautorize = true; $("form").find(".error-text.general-error").html('Para prosseguir é obrigatório partilhar o seu endereço de email. Volte a tentar'); } else { // Get and display the user profile data*/ onFacebookLogin(response.authResponse.accessToken); } }else { console.log('User cancelled login or did not fully authorize.'); } }, settings); }
[ad_2]

Source link