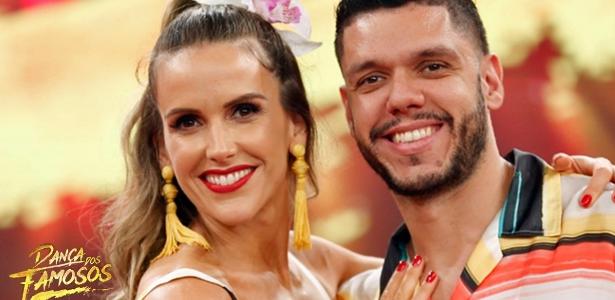 [ad_1]

Three participants bid farewell to the "Dance of the Famous." After four made their salsa performance last week, it was the turn of the five remaining to beat the pace on Sunday (18). The six that have won the highest scores in the overall sum are guaranteed in the next phase.
Pâmela Tomé was the first and finished applauding standing in the audience. "The final bit was a little twisted, 9.8," said Inês Borgéa. Then, Mariana Ferrão showed what she learned. "What a beautiful thing, it's very difficult to choreograph you, I'm in love! My vote is 10," said Victoria Strada.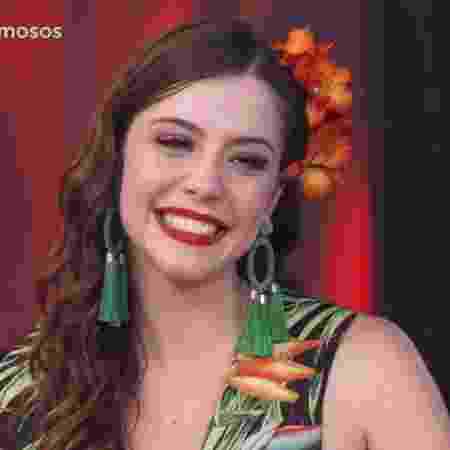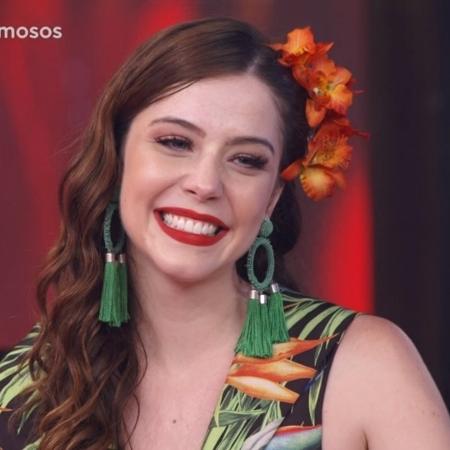 Sérgio Malheiros surprised being turned on the air by his partner, Suellem Morimoto who, knowing that women can take advantage of the rhythm, set the choreography so that the actor had more prominence. "It's more difficult for the man, because of the lack of experience we have. Congratulations, ten," said Felipe Simas, champion of the squad in 2016. "I loved that she got him up, the turn and all, commented the protagonist of the novel "Mirror of Life".
Bia Arantes appeared in the sequence. "Bia looks like a little girl, all about the salsa," said Joyce Pascowitch of the technical jury. Closing the night, Danton Mello. "I am impressed, he dances with the spirit," said Márcio Rongetti of the technical jury. He and Inês Borgéa gave the actor ten.
With the result, Danton Mello, Bia Arantes, Mariana Ferrão, Léo Jaime, Dani Calabresa and Érika Januza have moved on to the next stage and will have to dance to Paso Doble next Sunday. Pâmela Tomé, Sérgio Malheiros and Nando Rodrigues left the dispute.
See the final classification of this phase: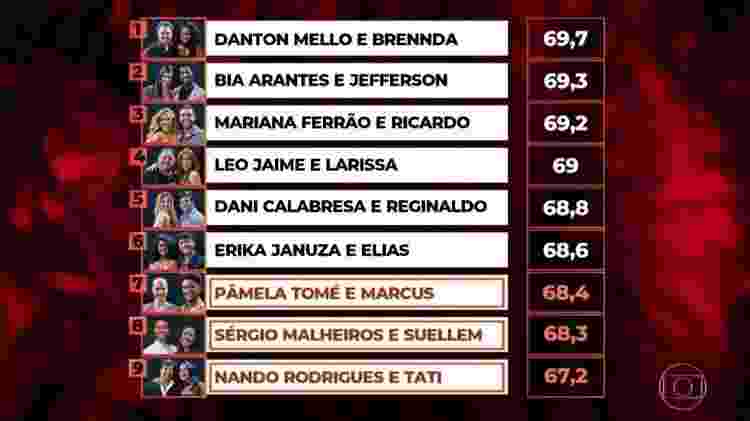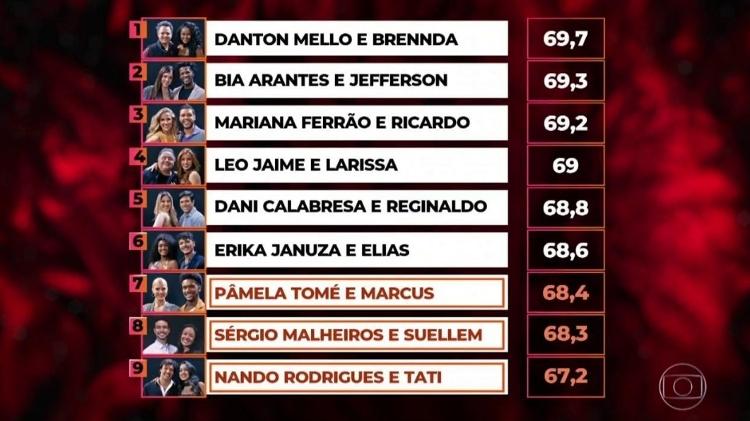 [ad_2]

Source link