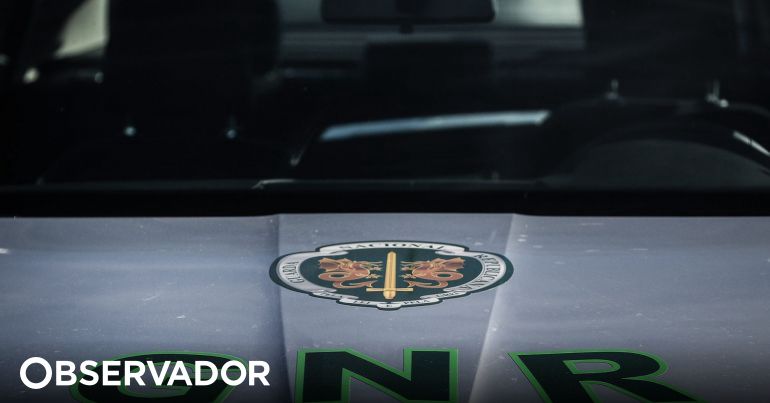 [ad_1]

A group of suspects fired on Tuesday night against a subway car from Monte da Caparica. The suspects have since fled and have not yet been located.
The National Republican Guard (GNR) of Charneca da Caparica is investigating what happened and trying to find the individuals. According to TVI, the suspects tried to reach the carriage where the driver was following. There is no record of injuries.
The alert was given by a driver of the central of the meter around 21h30.
The metro connects the Faculty of Science and Technology (FCT), Monte da Caparica and Pragal Station.
Article in update
function loginGoogle(){ gapi.load('auth2', function () { auth2 = gapi.auth2.init({ client_id: '439313482366-dvdj8tsff9tpi5csb410roen1r9g3m5q.apps.googleusercontent.com', cookiepolicy: 'single_host_origin', }); auth2.signIn().then( function (googleUser) { onGoogleSignIn(googleUser) }, function (error) { console.error(JSON.stringify(error)); })
}); } var reautorize = false; function loginFacebook(){ settings = {scope: ["public_profile","email","user_friends"],return_scopes: true}; if(reautorize){ settings["auth_type"] = 'rerequest'; } if(!document.getElementById("fbsdk")){ //If not loaded, load now, and return now var fbsdk = document.createElement("script") fbsdk.id ="fbsdk" fbsdk.src="https://connect.facebook.net/pt_PT/sdk.js#xfbml=1&version=v3.2&appId=1388666054753245&autoLogAppEvents=1" fbsdk.setAttribute("onload","loginFacebook()") document.body.insertAdjacentElement("beforeend",fbsdk) return; } //if the function did not returned early, it means the script is already loaded FB.login(function (response) { if (response.authResponse) {
var res = response.authResponse; var s = res.grantedScopes.split(","); if(s.indexOf("email") < 0 || s.indexOf("public_profile") < 0 ) { reautorize = true; $("form").find(".error-text.general-error").html('Para prosseguir é obrigatório partilhar o seu endereço de email. Volte a tentar'); } else { // Get and display the user profile data*/ onFacebookLogin(response.authResponse.accessToken); } }else { console.log('User cancelled login or did not fully authorize.'); } }, settings); }
[ad_2]

Source link