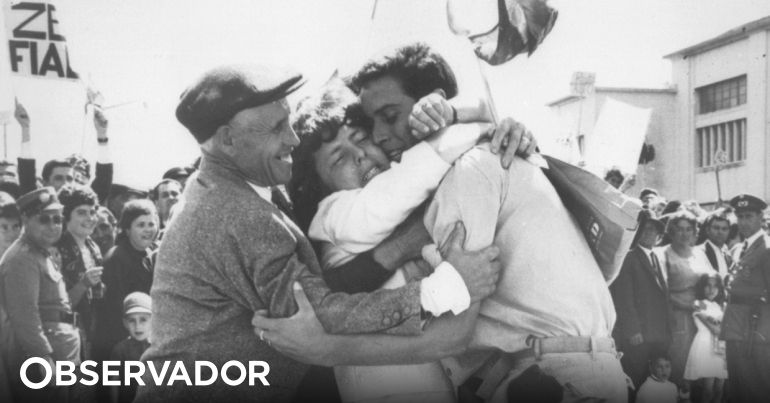 [ad_1]

Manuel José Homem de Mello, a figure linked to Estado Novo, who in 1962 defended a political solution to the Overseas, died on Tuesday night at the age of 88 in Estoril, a source familiar with Lusa said Thursday.
Manuel José Homem de Mello (Count of Águeda) is considered "a great figure of the Portuguese political life", having been deputy and ambassador of Portugal to the UN, among other positions. He was a personal friend of the former President of the Republic, Craveiro Lopes, and was involved in some unsuccessful attempts to dismiss Salazar, particularly in the "April" of 1961.
Writer, businessman, lawyer, newspaper director and commentator at RTP, Manuel José Homem de Mello was also a supporter of Mário Soares, having participated "actively in several campaigns", according to the familiar Hélder Moura Pereira.
Man of Mello was deputy to the National Assembly between 1957 and 1961, assuming after and until 1964 the functions of political advisor of the President Craveiro Lopes Republic. He would be a deputy between 1969 and 1974.
Among his works is the book Portugal, the Overseas and the Future (1962), which called into question Salazar's overseas policy. Man de Mello considered that Portugal "could have been the first colonial state to leave the Overseas and was the last" to leave its colonies.
The funeral ceremony of Manuel José Homem de Mello was held this Thursday in Estoril, with his body cremated and the ashes deposited in a family grave, in the Cemetery of Prazeres in Lisbon.
function loginGoogle(){ gapi.load('auth2', function () { auth2 = gapi.auth2.init({ client_id: '439313482366-dvdj8tsff9tpi5csb410roen1r9g3m5q.apps.googleusercontent.com', cookiepolicy: 'single_host_origin', }); auth2.signIn().then( function (googleUser) { onGoogleSignIn(googleUser) }, function (error) { console.error(JSON.stringify(error)); })
}); } var reautorize = false; function loginFacebook(){ var settings = {scope: ["public_profile","email","user_friends"],return_scopes: true}; if(reautorize){ settings["auth_type"] = 'rerequest'; } if(!document.getElementById("fbsdk")){ //If not loaded, load now, and return now var fbsdk = document.createElement("script") fbsdk.id ="fbsdk" fbsdk.src="https://connect.facebook.net/pt_PT/sdk.js#xfbml=1&version=v3.2&appId=1388666054753245&autoLogAppEvents=1" fbsdk.setAttribute("onload","loginFacebook()") document.body.insertAdjacentElement("beforeend",fbsdk) return; } //if the function did not returned early, it means the script is already loaded FB.login(function (response) { if (response.authResponse) {
var res = response.authResponse; var s = res.grantedScopes.split(","); if(s.indexOf("email") < 0 || s.indexOf("public_profile") < 0 ) { reautorize = true; $("form").find(".error-text.general-error").html('Para prosseguir é obrigatório partilhar o seu endereço de email. Volte a tentar'); } else { // Get and display the user profile data*/ onFacebookLogin(response.authResponse.accessToken); } }else { console.log('User cancelled login or did not fully authorize.'); } }, settings); }
[ad_2]

Source link