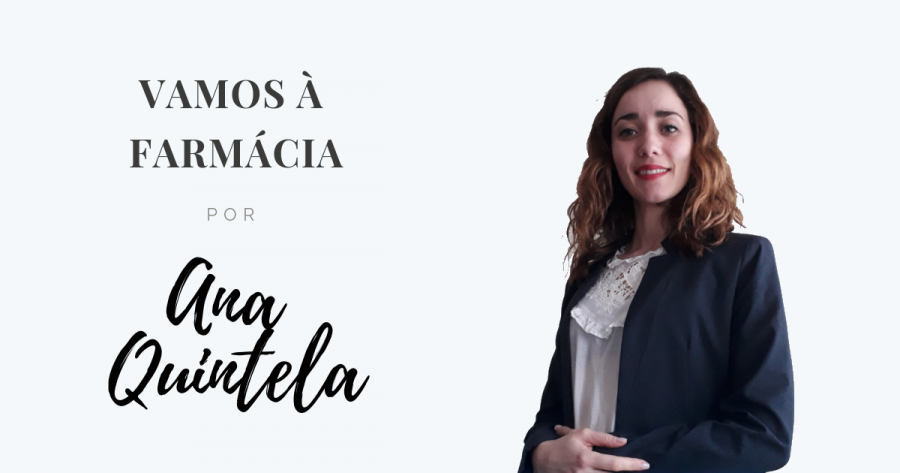 Let's go to Pharmacy | Ana Quintela
All About Diabetic Foot
Diabetes is a disease that causes multiple health complications, with Diabetic Foot being the main reason for hospitalization of diabetics in Portugal.
This serious complication is common in the diabetic due to the development of sensory-motor neuropathy and vascular disease, that is, health problems that affect the nerves and blood vessels and that usually reach the lower limbs. It is common for the diabetic to have little sensation in the feet and suffer failures in the supply of oxygen to the tissues, due to compromised blood circulation. Thus, when ulcers (wounds) form on the foot, they tend to have a greater difficulty in healing and may even lead to tissue death (necrosis).
And in fact, most amputations in Portugal are necessary due to complications related to the Diabetic Foot.
Examine your feet daily
It is essential that the diabetic (or his relative / caregiver) carefully inspect his or her feet every day. The purpose of this analysis is to check for any risk factors that could lead to foot injuries.
During this examination, it is important to evaluate the state of the foot in its entirety, that is, to see the state of the nails, the sole of the foot, the color of the skin, the presence of edema (swelling), deformities or stiffness in the joints. You should also check for dryness of the skin, cracks, calluses or fungal infections (fungus on the skin or nails).
(Tip: if necessary use a mirror to better visualize the whole foot.)

Wear proper footwear
The feet of a diabetic should always be protected against possible external aggressions that could result in injuries or injuries. Whether at home, at the beach or at the pool, the diabetic should never walk barefoot.
Before fitting it is important to check that there are no objects, small stones or sand inside the shoe.
The shoes open shoes, high heels or very tight shoes should be avoided. Ideally, you should opt for closed, soft shoes that are properly fitted to the foot with enough space for your fingers. In the case of osteoarticular deformations, it is important to use shops that make customized shoes for each specific situation.
In addition, it is also important to use insoles to prevent excessive pressure on the sole of the foot and to be removable so that they can be aerated and cleaned.
But it is not only important to wear the right shoes, socks appropriate. The socks should not have strong elastic or seams. The use of socks with synthetic materials should be avoided, always preferring cotton or wool socks.
Proper hygiene
Keeping feet clean is always crucial, given that many diabetics have lower foot tenderness due to the development of diabetic neuropathy.
Therefore, as there may be less sensitivity, it must be ensured that the water is at an acceptable temperature (warm water) and at the end of the wash should be carefully wiped the feet and between the toes with a soft towel, without rubbing too much.
It is essential that after washing the feet are impeccably dry and if necessary powder should be applied to the socks and shoes to avoid excessive production of sweat and prevent fungal proliferation.
Diabetics should not put their feet "in the water" because doing so will make the skin much more fragile, thus increasing the risk of injury.
As for the nails, it is important to cut them straight, but with the rounded corners, ideally with a scissor of round tips and filing them only with a cardboard file.
Hydration always!
After bathing or washing your feet it is important to moisturize them daily. When choosing these creams it is useful to consult your pharmacist because there are even foot creams specifically formulated for diabetics.
After examination and hygiene of the feet
If you notice calluses do not try to remove them. It is best to use a Podiatrist, who is the most suitable professional to file and treat corns and calluses. Do not wait too long, when it comes to a diabetic all calluses and other skin diseases should be quickly treated.
Attention! It should be noted that the use of calicides and the like is contraindicated in diabetics. Whenever buying foot products is important check your labels to ensure they are not contraindicated in diabetics.
Attending to Diabetic Foot visits
The Diabetic Foot consultation has a multidisciplinary team usually consisting of doctors, nurses, and podiatrists. In this consultation, foot observation, sensitivity analysis and identification of the risk of ulceration are performed or, in the case of active ulcer, treatment and monitoring of the ulcer.
Usually these consultations make a methodical evaluation of the foot, attending to the risk of ulceration and grouping the patient into three possible categories: low risk, medium risk or high risk.
It is essential to always attend diabetic foot clinics, however, in patients with low to doctor risk one consultation per year or every 6 months, respectively, is sufficient. In cases of already healed ulcers or old amputations (high risk) follow-up is advised every month, or at least every 3 months.
Treatment
When foot injury occurs, the follow-up and treatment of this situation is absolutely priority.
The first step in these situations is to check whether the lesion is ulcerated or not. For non-ulcerated lesions it is essential to bet on the treatment of dry skin, calluses and fungi on the skin or nails.
When it is already observed ulcerated lesion (with wound) we should be concerned with controlling and preventing the spread of infection and it is always advantageous to relieve foot pressure (proper insoles and shoes.
Of course, controlled blood glucose levels should be ensured, and it may be necessary to take insulin.
When ulcers (wounds) appear, it is common for these patients to be referred for other specialties, especially when vascular care (blood circulation) is necessary.
__
The prevention and treatment of diabetic foot is very important. And although in Portugal there is already some awareness for this complication of diabetes, we still lack health professionals with specific training for the evaluation of Diabetic Foot. There is a lack of materials for treatment and also difficulty in accessing certain treatments by some patients.
Unfortunately, communication flaws among different health professionals are still common. And in the case of the Diabetic Foot, as these patients pass through several areas and various health professionals, teamwork is essential and allows for more thoughtful decisions, as well as betting on more effective prevention and treatment lines.
Whether it is the patient, a family member or a health care provider, ask for help. Contact, for example, the APDP (Associação Protetora dos Diabeticos de Portugal). Ask questions and always seek medical attention.
Follow us on social networks