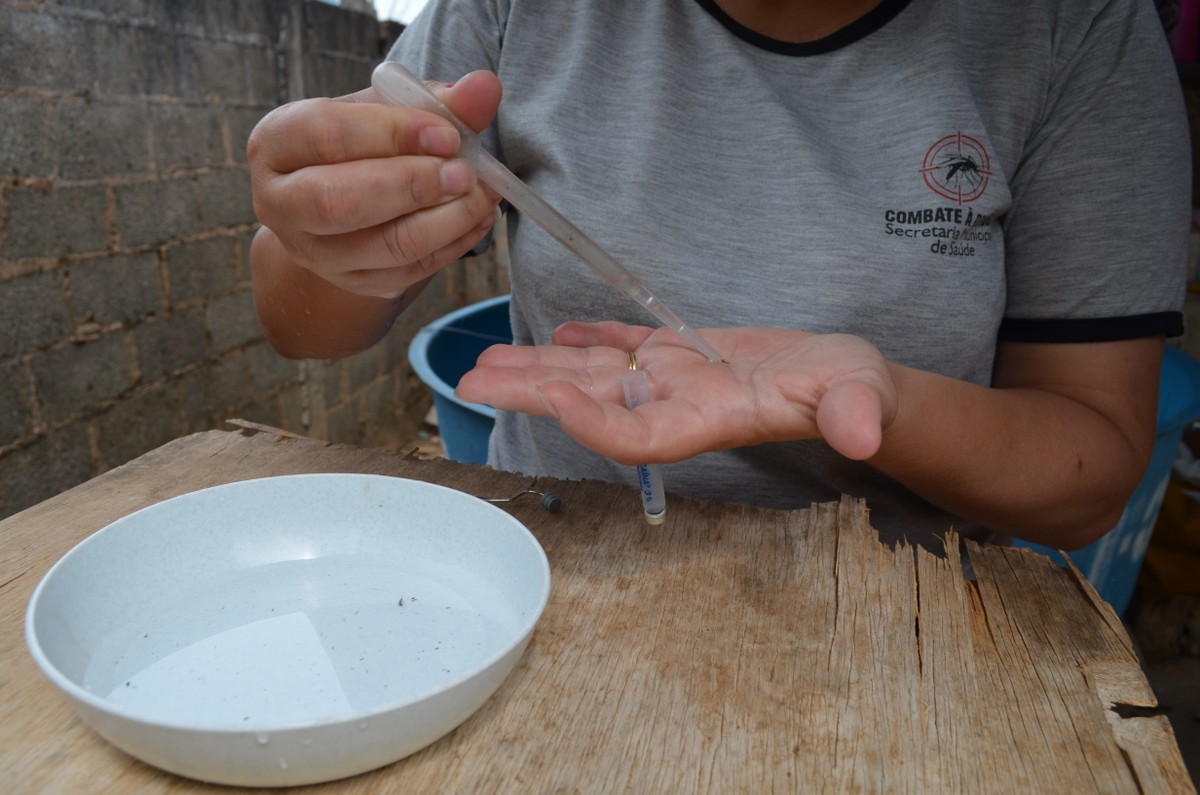 The City Hall of Ant released on Monday (14) the result of the fourth Aedes aegypti Rapid Index Survey (LIRAa) 2019. The city recorded 2.1% mosquito infestation, which makes the city on alert .
According to the Ministry of Health, the rate is considered satisfactory when it is below 1%; alert situation when it is in the range between 1% and 3.9%; and indicates risk of outbreak when equal to or greater than 4%.
This month's rate on Ant is similar to October 2018, when LIRAa reached 2.5%. In August this year, the index was 2.9%; In May the city recorded the highest result this year with 4.7%.
In all, 1,858 properties were inspected by Endemic Control agents from October 7-10. Mosquito larvae samples were collected from homes, vacant lots and shops. According to the City Hall, for every 100 properties, 2.1 have focus of the mosquito Aedes aegypti.
"Even though LIRAa has shown lower numbers than August and those of the same period last year, it is important that the population remains alert, as we are coming from a dry season and, with the onset of rain, the risk only increases, "said Endemic Control Sector Coordinator Carlos Antônio de Castro. He pointed out that, as in recent surveys, the largest number of mosquito outbreaks were found in homes.
The City Health Department has warned of some basic precautions: do not leave standing water in containers, leave bottles that are outdoors upside down, collect tires that are exposed to the weather and not accumulate garbage.
According to the latest epidemiological bulletin of the State Secretariat of Health (SES-MG), published on October 7, Formiga has 1,285 suspected cases of dengue.
The number leaves the city with the very high incidence rate of the disease, which considers not only the absolute number of probable cases (among suspects and under investigation), but also the proportionality of cases with the population size of a particular municipality.
Source link