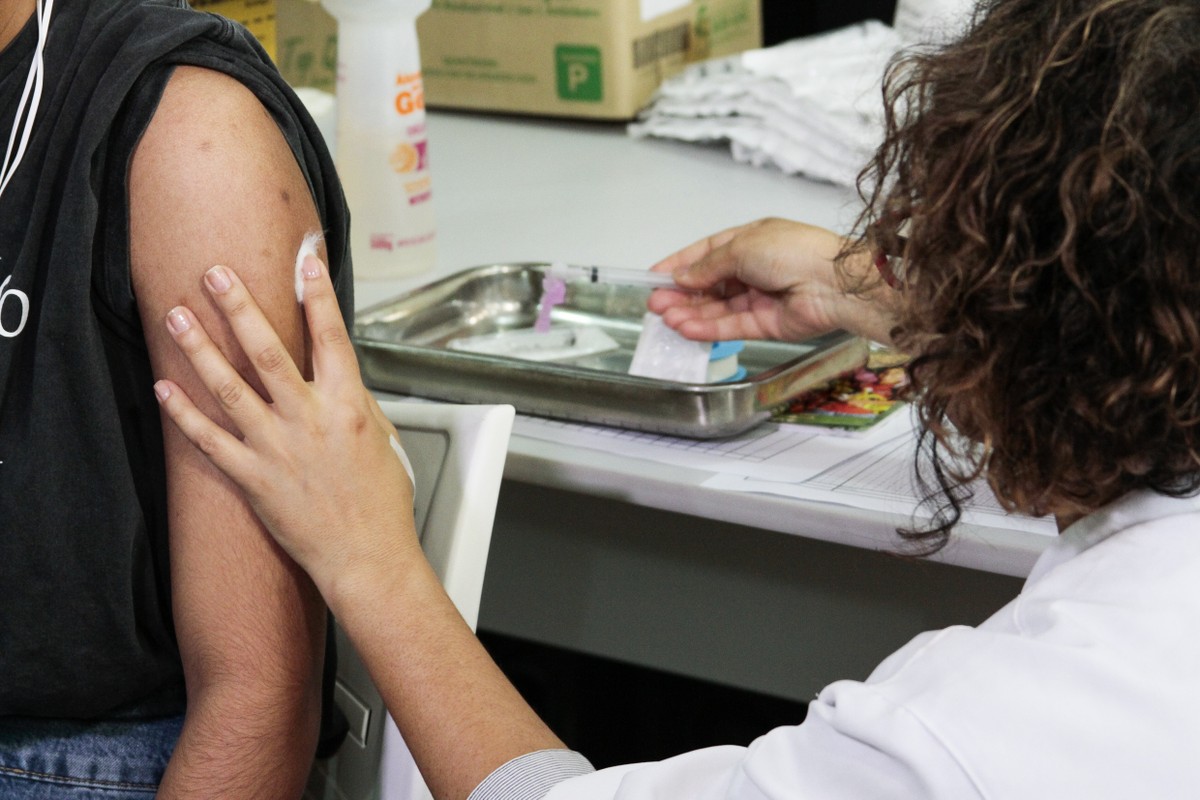 [ad_1]

A one-year-old boy is the fifth resident of Santos, on the coast of São Paulo, confirmed with measles. The city announced on Tuesday night (16) the vaccination blockade in the Embaré neighborhood to try to contain the disease.
According to the municipality, the child took the first dose of the triple vaccine (against measles, mumps and rubella) in March after completing one year. The first symptoms appeared at least four days later.
Still as determined by the Health Department, the boy had no contact with people suspected of the disease, nor did he travel in the last days. A new vaccination block diagram was schematized.
Four teams from the Department of Health will block the Castro Alves (82 to 110), Minister João Mendes (51 to 73), Aureliano Coutinho (88 to 106) and Benjamin Constant (109-151).
"The vaccine is 95% effective when the child has the complete vaccination schedule: 1st dose at 12 months and second at 15 months. Another important factor is the immunity of each person, "says Ana Paula Valeiras, head of the Department of Health Surveillance.
The first confirmed in the city was a 21-year-old Gonzaga resident, who traveled on the MSC Seaview, where an outbreak of the disease occurred. The second record was from a servant who participated in the vaccination of other passengers on the same vessel.
The third case is a child, 4 years old, living in the Macuco neighborhood, and had no relation to the vessel. The fourth occurrence was recorded in a health professional who attended a patient with the disease. There are two more suspected cases in the investigation.
The Municipal Health Department reported that it asked the State Government's Epidemiological Surveillance Group to release extra doses of the vaccine. The Municipality received 100 thousand doses and intensified the vaccine in the public of 15 to 29 years, besides the update of doses.
To be vaccinated, the target audience of the campaign (15 to 29 years) or incomplete vaccination scheme – between 30 and 59 years old – can go to any polyclinic, from Monday to Friday, from 9am to 4pm. You must bring a photo ID and, if you have one, a vaccination card and a SUS card.
[ad_2]

Source link