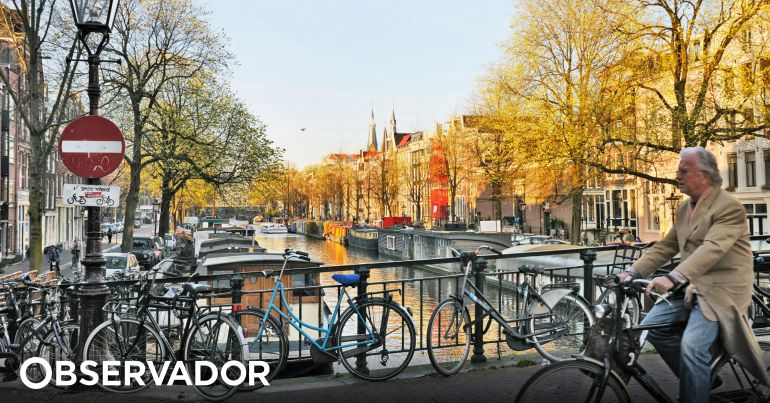 [ad_1]

Those responsible for the most well-known and visited city of the Netherlands, in addition to capital, have announced the prohibition to circulate to all vehicles with combustion engines, gasoline or diesel, automobiles or motorcycles. The warning is made, but the implementation will only be in 2030. According to the autarchy, it is due to pollution problems that cause diseases that limit the life expectancy of its inhabitants.
The full ban will only come in 20 years, but long before that, by 2020, all diesel engines over 15 years old will have to stay around the capital, more specifically on the A10, the motorway that surrounds the city Dutch
Two years later, in 2022, there will be no more buses, taxis or any type of public transport with petrol or diesel engine in the city center, which in 2025 will be extended to the boats that circulate in the appreciated canals. All so that, by 2030, there are no polluting models to circulate in Amsterdam.
In order to encourage city dwellers to adopt electric vehicles, whether battery-powered or hydrogen-powered, city managers will offer load stations to each new customer, although the utility of these chargers for fuel cell. The measure does not seem to have excited the population, because according to a spokesperson for RAI, a car industry association, most people can not afford an electric vehicle.
Believing in RAI in 2030, Amsterdam will be a city where only the rich will have a car, a catastrophic vision of the future, since all the builders who are betting on electrification are convinced that electric motors, drums or hydrogen, will allow cheaper and more lucrative cars in the medium / long term.
Compare up to four, among all the cars available in the market, side by side.
Try it now
function loginGoogle(){ gapi.load('auth2', function () { auth2 = gapi.auth2.init({ client_id: '439313482366-dvdj8tsff9tpi5csb410roen1r9g3m5q.apps.googleusercontent.com', cookiepolicy: 'single_host_origin', }); auth2.signIn().then( function (googleUser) { onGoogleSignIn(googleUser) }, function (error) { console.error(JSON.stringify(error)); })
}); } var reautorize = false; function loginFacebook(){ settings = {scope: ["public_profile","email","user_friends"],return_scopes: true}; if(reautorize){ settings["auth_type"] = 'rerequest'; } if(!document.getElementById("fbsdk")){ //If not loaded, load now, and return now var fbsdk = document.createElement("script") fbsdk.id ="fbsdk" fbsdk.src="https://connect.facebook.net/pt_PT/sdk.js#xfbml=1&version=v3.2&appId=1388666054753245&autoLogAppEvents=1" fbsdk.setAttribute("onload","loginFacebook()") document.body.insertAdjacentElement("beforeend",fbsdk) return; } //if the function did not returned early, it means the script is already loaded FB.login(function (response) { if (response.authResponse) {
var res = response.authResponse; var s = res.grantedScopes.split(","); if(s.indexOf("email") < 0 || s.indexOf("public_profile") < 0 ) { reautorize = true; $("form").find(".error-text.general-error").html('Para prosseguir é obrigatório partilhar o seu endereço de email. Volte a tentar'); } else { // Get and display the user profile data*/ onFacebookLogin(response.authResponse.accessToken); } }else { console.log('User cancelled login or did not fully authorize.'); } }, settings); }
[ad_2]

Source link