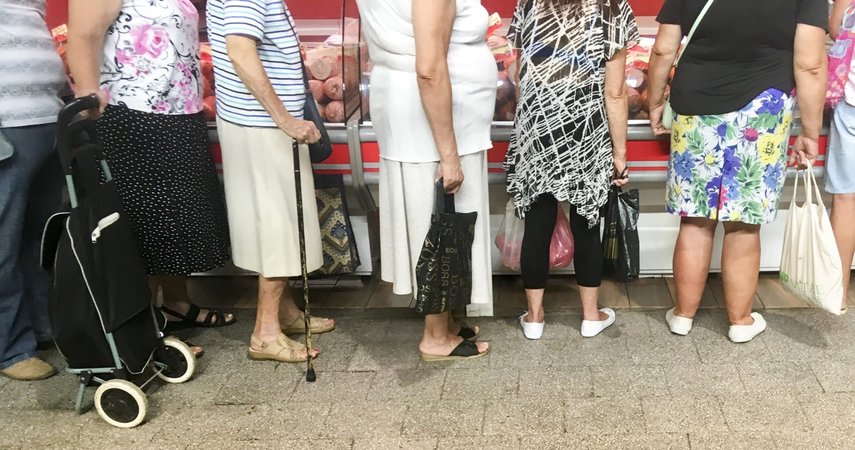 ZUS completed the first installment of the thirteenth retirement. By April 30, the money should reach 1 million and 40 thousand. pensioners. The Social Security Institution makes payments of "thirteen" on various dates.
Until May 1, the payment is to receive 1 million and 40 thousand. pensioners until May 5 – 470,000, on May 6 – 1 million 180,000, on May 10 – 1 million 180,000 people, up to May 15 – 1 million 290 thousand, until May 20 – 1 million and 330 thousand and in 25 of May – 1 million 780 thousand people. On June 1, however, the thirteenth benefit will be reduced to less than 100,000. people who receive benefits and benefits from pre-retirement.
Some of the people in the "Retirement Plus" program will get in early, because May 1st and 5th are free holidays.
Payments for the thirteenth pension
ZUS spokesman Wojciech Andrusiewicz said on Monday that "there were postal services and bank transfers last week. until Tuesday, April 30, the money will receive 1 million and 40 thousand. people. Already today, a large number of people will have them available, "he said.
On Friday, by mail, the Social Security Secretariat also sent some of the benefits of the second deadline – May 5. "The benefits will be sent to banks tomorrow. All people in the second term must receive them on May 2, "the ZUS spokesman said.
"Retirement more" – to whom does it go?
The benefit in the amount of PLN 1,100 (net PLN 888) will be paid to the beneficiaries:
pensions in the general system, farmers' pensions and pensions, uniformed services,
bridging pensions,
benefits and early retirement benefits,
social pensions,
teacher compensation benefits
pensions for war and military invalids.
The 13th reform will also be awarded to people who receive a supplementary benefit from their parents, so called maternity pension (if April 30 has already been granted the right to this benefit).
Most benefits will be paid together with the May retirement or disability pension. Some agricultural benefits are paid once a quarter, and in these cases pensioners will receive a pension in June.
In case of convergence of entitlement to benefits, the holder will be entitled to a single benefit. A single benefit is also paid for a survivor's pension to which more than one person is entitled. The execution of the bailiff will not cover the benefits.
"Thirteen" will reach more than 9.8 million people (about 6.96 million pensioners and 2.62 million invalidity pensioners, including 282 thousand social pensioners). The cost of the benefit payment is PLN 10.8 billion.
WORTH KNOW:
Source link