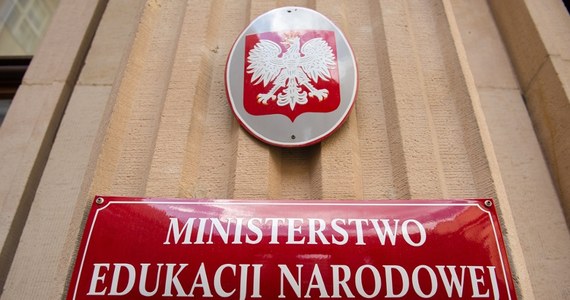 In all secondary schools in Poland, student classifications were held, they will be able to take the matura examination – said National Education Ministry spokeswoman Anna Ostrowska on Tuesday.
Ministry of National Education; Fig.
/Bartosz Krupa /News from East
"We are happy to inform you that the grades have been held in all high schools throughout Poland, so that all students will be able to take the admission examination" – Ostrowska told the PAP. "Only in 200 cases has arisen a situation where the principal took on the responsibility of classifying students," she said.
The Matura exams will begin on May 6.
The school year for students in their final years of high school ended on April 26, last Friday. On this day, high school graduates must receive school completion certificates; Graduation is a condition for admission to the enrollment examination. The end of the school year must be preceded by the classification and approval of the teachers by the pedagogical advice of classification. A student who has not been classified will not receive a promotion, in other words, he must repeat the year of study.
Not all schools had this advice before April 26 because of the teachers' strike.
On Thursday, the Sejm adopted an amendment to the Education System Act and the Education Act, according to which, if the board fails to conduct classification and promotion, this can be done by the principal. If the principal fails to do so, the right to classify students will be given to the teacher indicated by the school board. On Thursday the amendment was adopted by the Senate, and on Friday was signed by President Andrzej Duda. The provisions came into effect on Saturday.
"We need to make sure all graduates have the confidence to take the exam." We want to create a road that will prevent students from repeating their senior year of high school, "said the chief of laws of Prime Minister Michał Dworczyk on Thursday at the Sejm.
On Saturday, at 6 am, the teachers' strike organized by the Union of Polish Professors and the Trade Union Forum was suspended – started on 8 April. It lasted 19 days. The strike consisted of teachers abstaining completely from work.
According to the regulations, pedagogical councils – including boards of pedagogical classification – adopt resolutions by simple majority of votes, in the presence of at least half of its members.