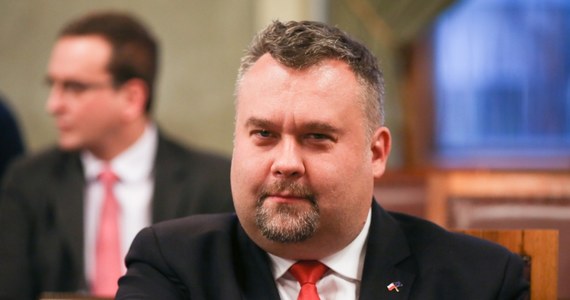 There will be no in vitro refund for Krakow residents in connection with the decision of the Małopolska voivode Piotricwik, which overturned the City Council resolution on this issue. Council President Dominik Jaśkowiec announced on Friday that he plans to appeal to the Provincial Administrative Court.
Dominik Jaśkowiec
/Beata Zawrzel / REPORTER /East news
Voivode Piotricwik, in justification of his supervisory decision, indicated, among others, that the September RMK resolution of this year was adopted in a material breach of the law. This goes beyond – he pointed out – beyond the scope of the statutory authorization included in the municipal self-government act and also violates the provisions of the act on publicly funded health benefits.
"Thus, in adopting the resolution, the Krakow City Council acted beyond its statutory powers," reads the statement of reasons.
RMK President Dominik Jaśkowiec wrote on his Facebook profile: "What happened should happen … Piotricwik, the Lesser Poland Voivode, overturned the Krakow City Council resolution on the in vitro refund of Krakow."
He announced that there would be an appeal to the Provincial Administrative Court as well as a new draft resolution on this matter. "Residents of Krakow need in vitro refund, but do not need hypocrites" – added Jaśkowiec.
The counselors adopted the "municipal IVF infertility treatment program" in September this year. 22 councilors (from the Civic Coalition, Krakow for Citizens and Friendly Krakow clubs) voted in favor of the "resolution" adopted by the Civic Coalition club; 15 PiS councilors were against. Four from Friendly Krakow were absent during the vote. The PiS club cast a separatum vote.
In the beginning, 100 pairs should benefit from the program. According to the assumptions, the city would subsidize only one IVF procedure for couples living in Krakow who meet the legal requirements for such therapy, have agreed to cover embryo storage costs, and the woman has between 20 and 43 years old.
The city's co-financing would be PLN 5,000 as a partner donation or up to PLN 2,000 for the embryo adoption procedure.