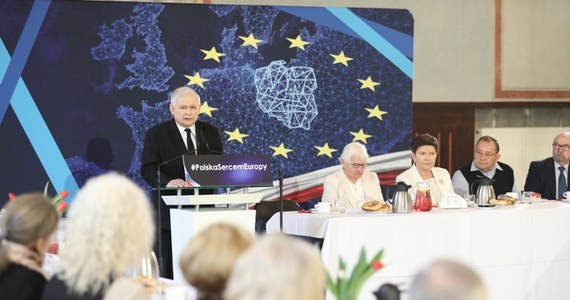 "The thirteenth retirement is part and the beginning of the pension program in Poland, with the state's capacity building," said Piaros president Jarosław Kaczyński at a meeting with pensioners in Krakow.
Press Conference of the President of the Law and Justice, Jaroslaw Kaczyński, with the participation of Deputy Prime Minister Beata Szydło and Europosla Ryszard Legutka at the Sport Society Sokół in Krakow
/Jan Graczyński /News from East
The meeting was also attended by Deputy Prime Minister Beata Szydło and PiS, co-chair of the European Conservative and Reformist faction in the European Parliament, Ryszard Legutko.
The president of PiS said that 13 pensions are modest but important support for retirees. "This is a support that is also a part, and it can be said that the start of the pension increase program in Poland, coupled with the increased state capabilities" – said Kaczyński.
"Let's hope that these possibilities increase and this will increase rapidly or at least quickly," added the president of PiS.