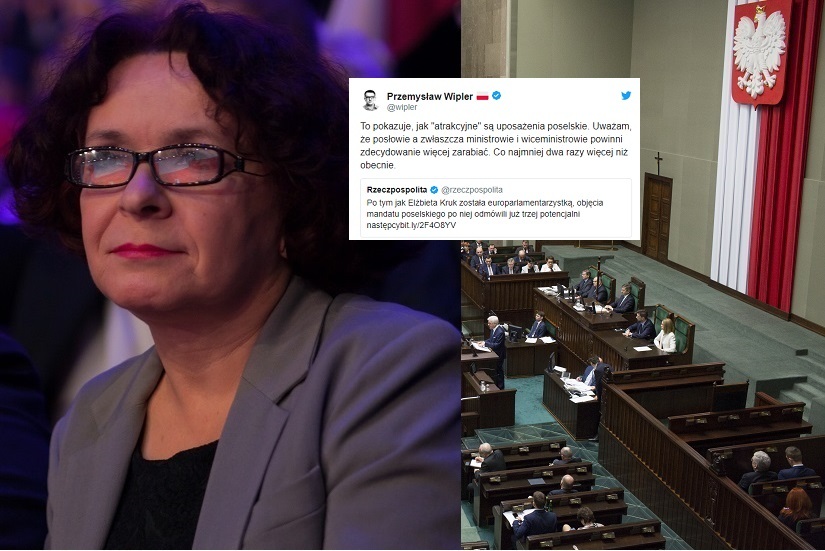 Law and Justice Ms. Elżbieta Kruk has won a European MEP mandate in the EP elections. According to "Kurier Lubelski", already three candidates to take after the deputy's term refused. Former MP Przemysław Wipler believes this is due to the low salaries of MEPs.
Grzegorz Muszyński (vice-president of the PFR), Marek Wojciechowski (councilor of the parliament of Lublin) and Zdzisław Podkański (president of the Lubelski parliament) refused to accept the mandate. Przemysław Wipler points out that his decision may have been fundamental, because the salaries of the deputies were very low and simply did not pay them to leave the previous employment.
This shows how attractive parliamentarian salaries are. I believe that deputies, especially ministers and deputy ministers, should definitely earn more. At least twice as much as now.
– Przemysław Wipler wrote on Twitter.