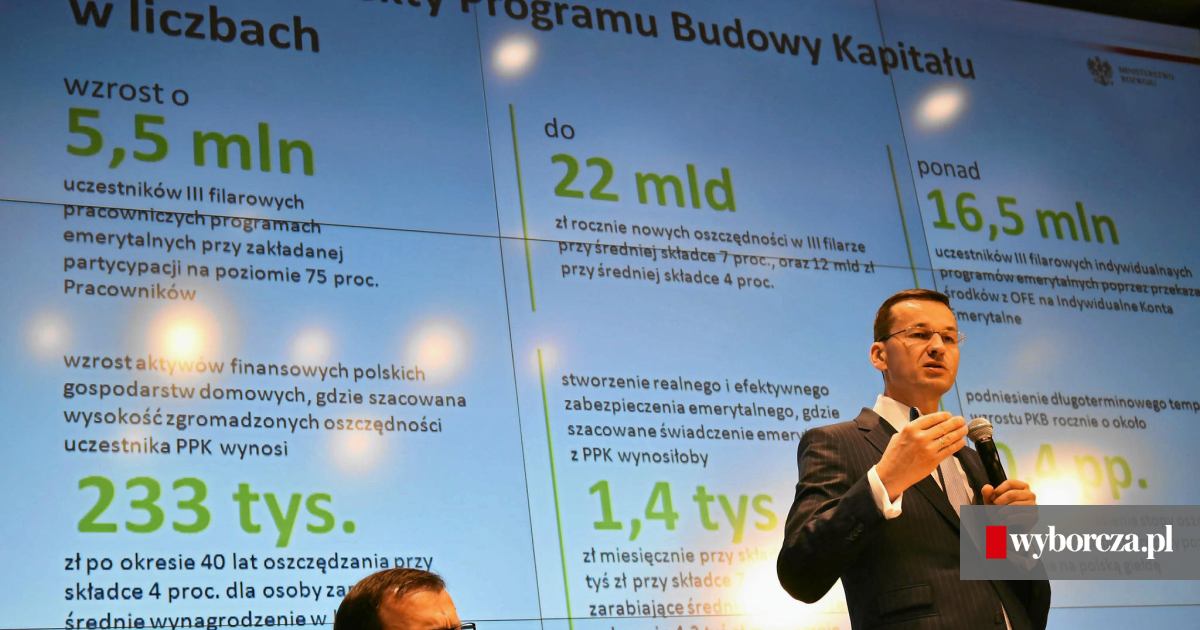 [ad_1]

On Monday, Prime Minister Mateusz Morawiecki announced the final settlement of the open pension funds. The savings in funds has 15.8 million Poles. There is an average of PLN 10,000 per person.
Now everyone will have the option to transfer that money to individual pension accounts (the so-called pillar III) or 100 percent. for ZUS.
The money going to the third pillar will be treated as our private savings and will be paid once or in installments when we reach the retirement age.
Although the prime minister has emphasized that he gives freedom of choice to the Poles at the same time, he assured that only the transition to ZUS will be totally free.
For someone who decides to have a private account, they will have to give 15% to the state. all their savings in OFE. It is so called conversion rate, already baptized by the Morawiecki tax. If you choose ZUS, there will be no fee. – Such a fee is necessary so that the IRA is not excessively privileged with regard to the Social Security Institution – explained the Prime Minister.
[ad_2]

Source link