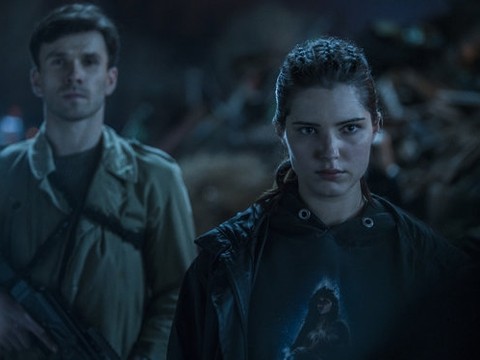 [ad_1]

The terrible terrorist attack of 1983 buried the Polish hopes of liberation and prevented the collapse of the Soviet Union. Twenty years later, the Cold War is still in full swing. A law student with ideals and a committed investigative officer uncovers a conspiracy that allowed him to keep an iron curtain and repressive police state in Poland. Now in 2003, after two decades of peace and prosperity, the regime's leaders implement a planned secret plan with an unexpected adversary in the 1980s. The conspiracy will not only radically change Poland and affect the lives of its citizens, but will also change the whole world. The intrigue discovered by the heroes can start a revolution, and the rulers will stop at nothing to keep it a secret.
Starring Maciej Musiał and Robert Więckiewicz. Michalina Olszańska, Andrzej Chyra, Zofia Wichłacz, Edyta Olszówka, Mirosław Zbrojewicz, Krzysztof Wach, Patrycja Volny, Wojciech Kalarus and Ewa Błaszczyk also made an excellent cast.
The author, creator and author of the series script is Joshua Long. The Kennedy / Marshall Company and The House Media Company are responsible for the production. The executive producers of the series are Frank Marshall (Jurassic World, Jason Bourne) and Robert Zotnowski (House of Cards) from the Kennedy / Marshall Company production studio, as well as Polish producer Andrzej Besztak (House Media) and Joshua Long, Maciej Musiał and Agnieszka Holland. The photos are by Tomasz Naumiuk and Arkadiusz Tomiak. Anna Anosowicz is responsible for scenography and Katarzyna Lewińska for costumes. The song for the series was composed by Antoni Komasa-Łazarkiewicz. See the trailer.
"1983" Series on November 30 on Netflix.
[ad_2]

Source link