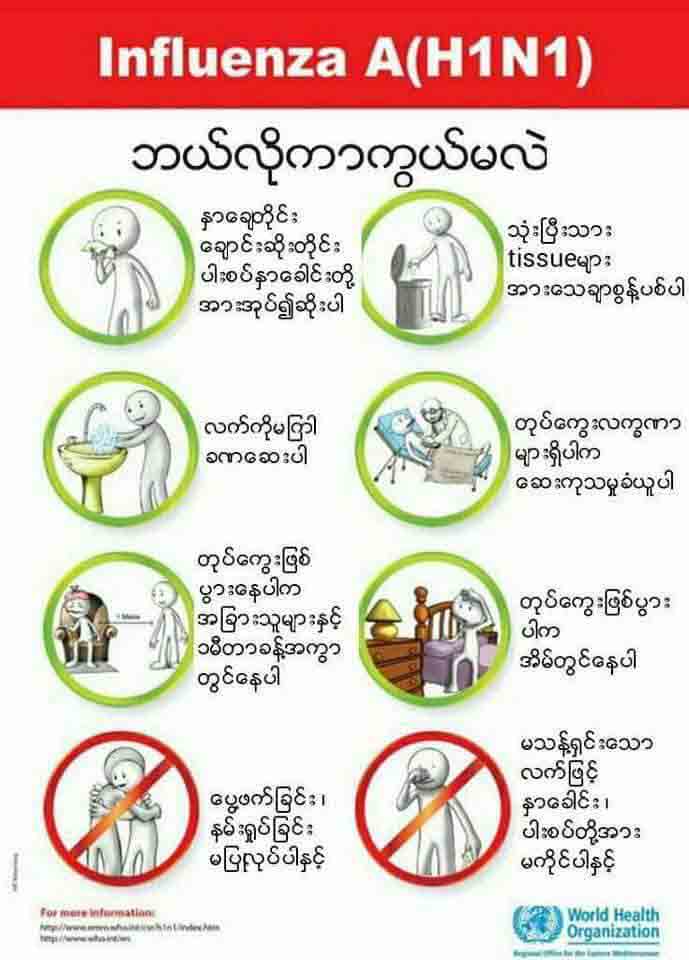 [ad_1]

The death toll from H1N1 is now six, according to the Ministry of Health and Sports.
Among the 48 suspected patients, 12 were confirmed as having the H1N1 flu virus. Among the six deaths, five were from the Yangon region and one from the Sagaing region. Most of the dead were elderly, very young, suffering from hypertension, heart disease, diabetes and chronic respiratory diseases.
Regarding the deaths, a press conference was held in Nay Pyi Taw on June 20.
"As it is called seasonal flu, we do not want the public to panic. But if infected, the public needs to know what symptoms of H1N1 and should go to the hospital immediately," said Thida Hla, deputy director general. Department of Public Health of the Ministry of Health and Sport.
According to the data collected up to June 20 by the Ministry, 16 were considered positive.
From June to September, this H1N1 usually occurs every year. It's time to pay more attention to the flu.
H1N1 begins annually since 2009. The symptoms are the same as seasonal flu symptoms and include cough, high fever, sore throat, stuffy or runny nose, body aches, chills and fatigue.
In Myanmar, 38 were killed with H1N1 in 2017.
[ad_2]

Source link