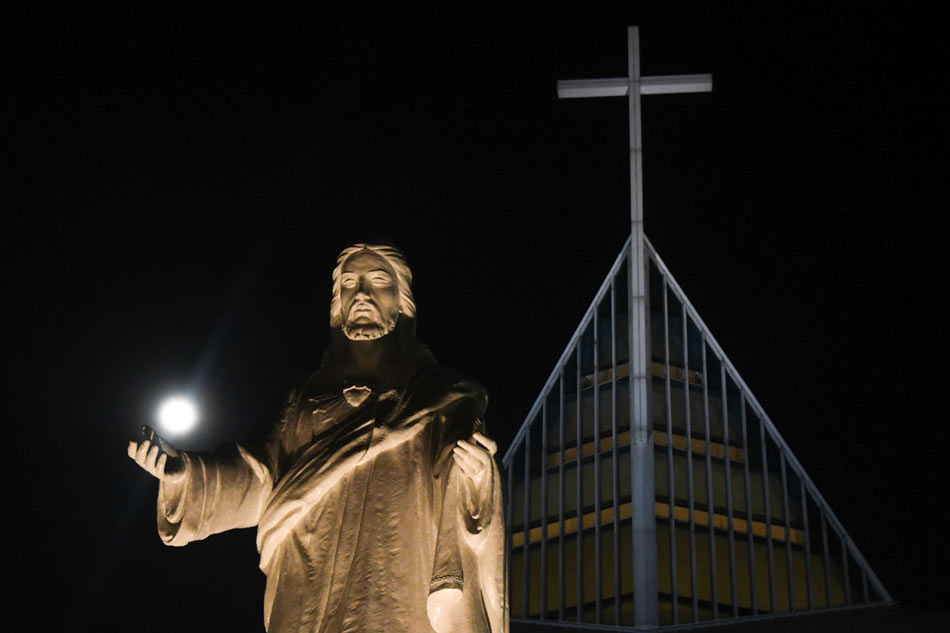 [ad_1]

MANILA – President Rodrigo Duterte said Wednesday that he believes in God and is afraid of karma.
"I assure you that I believe in karma in takot ako sa (I'm afraid of)," he said in a speech during a PDP-Laban party rally in the town of Batangas.
These remarks appear to be a departure from his statements on Tuesday when he ridiculed the beliefs of the Catholic Church.
The president mocked the Catholic sacrament of confession, saying that the number of sins he committed would require him to confess every day. He also questioned the concept of heaven and hell.
"Kaya ako hindi nagsisimba. Kasi & # 39; pag magsimba ako, & # 39; Forgive me, Dad, because I killed three last night Balik na naman ako kinabukasan, Father, forgive me because I killed 10 traffic bosses – Pabalik-balik ako, bakit pa ako magpunta doon? Useless, "he said late on Tuesday.
(I do not go to Mass because if I do, forgive me, Father, for I killed three last night, I'll come back the next day and say, "Father, forgive me because I killed 10 traffic bosses will continue to return then why would I go there? Useless.)
Duterte, a Catholic, routinely attacks the Church, its leaders and its teachings. Last year, the president attracted criticism for calling God "stupid."
He also criticized bishops in the bastion of Catholicism in Asia for allegedly "using the pulpit" to attack him.
Malacañang repeatedly defended the president's rhetoric, saying it was just his way of getting his message across.
[ad_2]

Source link